Retreat with us for a spiritual holiday.
Blessings to you during the holiday season,
At The Expanding Light Retreat in Northern California, we celebrate the holy season of Christmas in two ways. You might want to try this in your own life:
Social Christmas – Sharing the warmth of friendship with family and friends, whether in happy celebrations, or in sharing your good fortune with others who are in need.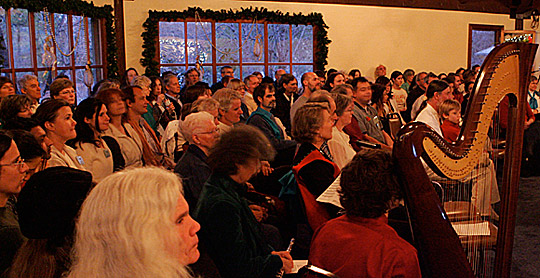 Spiritual Christmas – Taking time for special meditations to dive deeply into the blessed stillness hiding behind the outer gaiety of the holiday season. By deep devotion and focused meditation, you can experience the presence of Christ within yourself.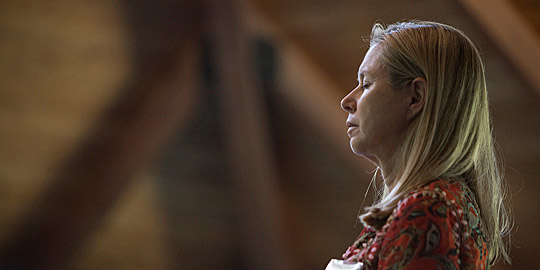 The teachings of Jesus Christ, and of every great spiritual master, are as fresh, true, and alive today as when they were first declared. Truth never changes with time. Its expression may vary with fluctuations in human understanding, but love, wisdom, and joy are eternal realities. – All that anyone needs is the awareness that Truth, as taught in all true scriptures, is forever one. Our souls came from God, and our divine assignment is to merge back at last into Him.
–Swami Kriyananda, Living Wisely, Living Well
Events at The Expanding Light Retreat: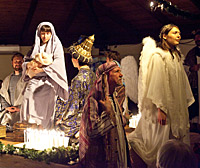 A Christmas of Inner Awakening
Dec. 22 – 26
Spiritualize this Christmas in divine stillness, joy, and spiritual community. Touch the consciousness of Christ within yourself and be renewed and strengthened in your inner life—a special 4–day retreat program.
During the Christmas of Inner Awakening, you can enjoy:
All or part of Ananda's annual 8-hour meditation, dedicated to feeling the presence of Christ within
A Christmas eve midnight meditation
Ananda's annual Christmas pageant
Christmas morning meditation
Warm sharing of friendship with other truthseekers

New Year Renewal: Relax, Recharge, Refocus Dec 29 – Jan 2
A New Year's Retreat that's joyful and rejuvenating, giving you a powerful boost for your peace of mind. At the birth of a New Year, attune to your own higher consciousness, and begin the year as your best Self. This joyful retreat includes opportunities to review the lessons of 2016, and to explore genuine goals and directions for 2017.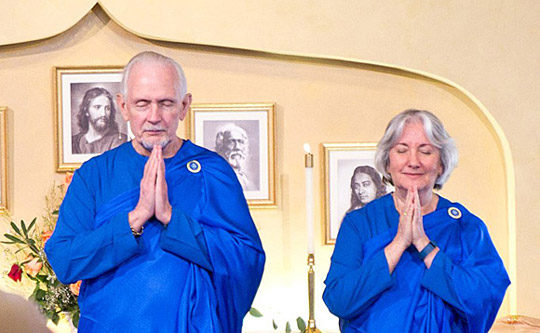 Inner Renewal Week Jan 29 – Feb 5
This week can permanently transform and deepen your spiritual life. Nayaswamis Jyotish and Devi, the spiritual directors of Ananda Worldwide, lead the week. They share the most beautiful and useful spiritual teachings with magnetic joy, humor, humility, and personal experience. Each person who attends is lifted to a new and more useful approach to his or her spiritual life.
Let us learn how to make our celebration of Christmas a real commemoration
of the holy life of Christ, to make it a spiritual and uplifting experience...
Enter the secret door of silence with closed eyes
to behold the vast altar of peace spreading above, beneath,
to the left and to the right, in front and behind, within and without.
–Paramhansa Yogananda