Dive deep into the Spirit of Christmas
Take time away from the hustle-bustle of the Christmas season and tune into the the true meaning of the season.
What comes to mind when you think of the Christmas season? Is it shopping, decorations, and end-of-year parties? Is it reconnecting with your spiritual inspirations and the coming of Christ?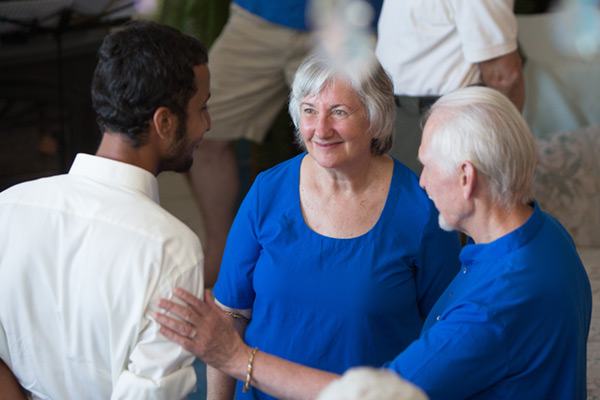 Join us for a weekend of deep inspiration to attune yourself to the true meaning of Christmas. At Ananda, we honor the Christ consciousness—the presence of God within all people—which is fully expressed in Jesus Christ and all other great masters. Our spiritual path expresses the essential oneness of the teachings of Jesus and of the masters of India.
"It was Jesus himself who appeared to Babaji, and asked him to send this teaching of Self-Realization to the West . . . Babaji asked me to interpret the Christian Bible and the Bhagavad Gita, or Hindu Bible, and to show that the teachings of both are basically the same. It was with this mission that I was sent to the West." – Paramhansa Yogananda

This weekend will revitalize your soul, helping you to carry Christ within your heart throughout the entire holiday season. Your experiences will include:
Satsang and new divine friendships with other guests and Village residents
Special sadhanas and meditations, focusing on the Christ consciousness
Class satsang on the true meaning of Christmas, led by Nayaswami Krishnadas & Brahmachari Sagar (who hosts our online course, The Yoga Teachings of Jesus)
Private holiday tea with Jyotish and Devi, Ananda's spiritual directors
Christmas concert, focusing on the life and legacy of Christ
Christmas Sunday Service in the Temple of Light
BONUS: 20% discount code to the self-paced online course The Yoga Teachings of Jesus upon registration.
Return home energized, uplifted, and ready to enjoy the rest of your Christmas season.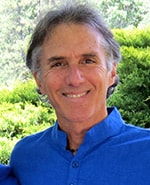 Spiritual Travel Host, Meditation Teacher, Director of Guest Services, Ananda Minister and Counselor
What is a nayaswami?
An exceptionally knowledgeable and gifted meditation teacher, Nayaswami Krishnadas shares his passion for meditation with dynamic enthusiasm. Over the last three decades he has taught thousands of people, from all over the world, how to meditate.
See all programs, articles, and full bio of Nayaswami Krishnadas.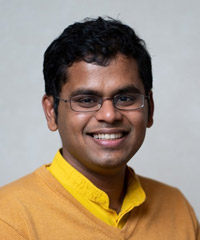 Sagar led Ananda's work in Mumbai for about five years and has served Ananda's work in India and the US as a teacher and counselor to students and as a meditation and stress-relief workshop facilitator for corporates.

Sagar currently serves in Ananda's Online Ministry. He is one of the principal instructors for the Ananda Course in Meditation and has helped create several such online offerings and webinars.
See all programs, articles, and full bio of Brahmachari Sagar.

or e-mail or call us at 1-800-346-5350
Costs (CHRI)
Costs are on a per person basis.
Tent
RV
Standard
Shared
Standard
Private
Deluxe
Shared
Deluxe
Private
$378
$507
$708
$654
$930
Prices are all-inclusive and cover accommodations, meals, classes or activities, and course materials.
A Christmas of Inner Awakening starts the afternoon of the first date listed and ends with lunch on the last date listed. Check-in is anytime between 1:30 p.m. and 4:30 p.m. at our Front Desk. Your room will be available by 3:00 p.m. Dinner is at 6:30. The first gathering of your group is after dinner.
Please see:
You can add extra personal retreat days before and/or after your program. Check availability and costs for the days and accommodations that you require.
A Christmas of Inner Awakening starts the afternoon of the first date listed. It's ideal to arrive before 4 pm, if you are able to. That way, you can join in the afternoon session of yoga and meditation, which begins at 4:45 pm. Dinner is at 6:30. The first real gathering of your group is at 7:30 pm. If you need to arrive here after 5 pm, that's fine, but it helps us if you let us know at 800-346-5350. We can also put aside a dinner for you if you need to arrive after 7 pm. The program ends with lunch on the last date. Please see our Daily Schedule.
See Transportation and Directions whether you are coming by plane, car, bus or train. Our Frequent Questions page answers many of the questions you might have about How to Go on Retreat.