Dates
Dec 22 – 26, 2017
Dec 22 – 26, 2018
Tent
RV
Standard
Shared
Standard
Private
Deluxe
Shared
Deluxe
Private
$420
$552
$816
$736
$1100
Teachers
More Information
Spiritualize your Christmas. Experience the presence of peace and divine love, the heart of Christmas, within your own being. You are invited to join Ananda Community and other guests in celebrating some beautiful Christmas traditions. And you will also have special classes, informal gatherings, and other experiences created just for you.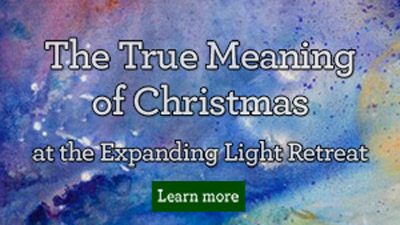 Some of the activities include:
December 22 arrival: An evening gathering to introduce you to other guests, and orient you to your Christmas retreat.
December 23: A morning class on how to meditate effectively, and how to make this practice part of your life.
In the afternoon, if you'd like (and in the morning also, if you wish), you can join Ananda's annual all-day meditation. Sit with us for just an hour, or as long as you'd like, to experience the presence of divine stillness within. Or spend the afternoon on your own, enjoying the extraordinarily peaceful atmosphere.

December 24:

Join Ananda's Sunday Service led by Ananda's Spiritual Directors, Nayaswamis Jyotish and Devi. A special Christmas brunch will follow.

Christmas carols around the fireplace on Christmas eve. You can also join in an evening candlelight meditation later this evening, if you wish.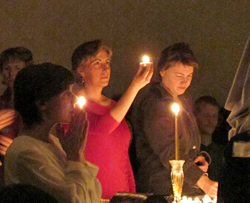 December 25: Delicious and varied vegetarian fare, warm sharing with other guests and staff, time to be quiet or to enjoy walks on our beautiful 700 acres of forest and meadowland.
You will be surprised by the power of this retreat to uplift your Consciousness and restore your energy and inspiration, not just while you're here, but for days and weeks to come.
For more information, please send us a Question or Comment:

Receive monthly news and inspiration.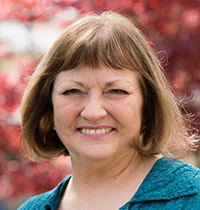 Ananda Minister and Counselor, Personal Retreat Host
Catherine Kairavi, or another of our teaching staff, will be happy to meet with you to see how we can best serve your needs and make your stay an uplifting one.
Catherine Kairavi came to Ananda in 1978.
Catherine enjoyed two years living and working in Ananda Seattle, returning to Ananda Village to serve as coordinator for the Personal Retreat experience at The Expanding Light.

or e-mail or call us at 1-800-346-5350
Costs (CHRI)
Costs are on a per person basis.
Dec 22 – 26, 2017
Dec 22 – 26, 2018
Tent
RV
Standard
Shared
Standard
Private
Deluxe
Shared
Deluxe
Private
$420
$552
$816
$736
$1100
Prices are all-inclusive and cover accommodations, meals, classes or activities, and course materials.
A Christmas of Inner Awakening starts the afternoon of the first date listed and ends with lunch on the last date. Please see:
You can add extra personal retreat days before and/or after your program. Check availability and costs for the days and accommodations that you require.
A Christmas of Inner Awakening starts the afternoon of the first date listed. It's ideal to arrive before 4 pm, if you are able to. That way, you can join in the afternoon session of yoga and meditation, which begins at 4:45 pm. Dinner is at 6:30. The first real gathering of your group is at 7:30 pm. If you need to arrive here after 5 pm, that's fine, but it helps us if you let us know at 800-346-5350. We can also put aside a dinner for you if you need to arrive after 7 pm. The program ends with lunch on the last date. Please see our Daily Schedule.
See Transportation and Directions whether you are coming by plane, car, bus or train. Our Frequent Questions page answers many of the questions you might have about How to Go on Retreat.
RELATED PROGRAMS