The Life of a Yoga Teacher
After Ananda Yoga® Teacher Training, Level 1
Erika Osmann was certified February 2000, and three months later was teaching eight classes per week, with another three to be added soon. She sent us the following story about her experiences.
I completed the first 200 hours of Ananda Yoga Teacher Training three months ago. So far I am teaching 6 classes a week, with another class coming soon, and other opportunities on the horizon.
Coming home from teaching a class tonight, I was thinking, as I often do, how much I love my work!! For much of my life I have felt overwhelmed by the caring I feel in my heart for the world.
I never knew what to do with it, and often let myself get bogged down by hearing other's stories of pain and struggle. Tonight I was reflecting how Ananda Yoga® has given me such a perfect container to care for others while helping them care for themselves. At the same time I am also caring for myself by doing work that I love, and by doing something that has a positive rippling effect in people's lives.
Teaching is also a great motivator to keep me in the habit of practicing yoga and meditation regularly, until it becomes a permanent habit. In times when I feel resistance to going to work, that resistance always transforms when I pray for blessings for the class and those who are coming. By the end of class I always feel better, too.
There is something so special that gets created in a class through joined hearts opening, and the offering of silent appreciation to the Divine. When we give our best efforts to uplift our energies, relax, and release our worries, the most simple and yet amazing blessings happen. And dare I say, I witness these almost every day!
Tonight a woman came-up to me after a class at a health club. Her smile was radiant; something seemed as if it had lifted. I had enjoyed witnessing her process throughout the evening. She said that she needed to relax so much – her brother had been killed in a car accident two weeks ago. She and another person who had just tried yoga for the first time then began talking. I watched them for a moment as they smiled together and shared their experiences of life. Even though they talked about some difficult things, there seemed to be so much hope and peace in their voices. I couldn't help but feel thankful.
This style of yoga has so much to offer to such a wide range of people. I have yet to find a person who hasn't enjoyed the gift of relaxation that this practice offers. Of those who are already flexible and experienced with yoga postures, many enjoy how the affirmations and visualizations deepen their experience. I have one class with an eight-year old boy, a seventy-year old woman, her daughter, and many folks in between. There is such a sweetness in this group. The diversity offers so many gifts of learning through each person's challenges and in the different ways that each person shines.
I also teach in a health club where there is a range of yoga students from aerobics instructors and workout fanatics (no judgment-just trying to paint a picture!) to stressed-out moms and people with various body issues. I even taught at a wellness day for some young college students carrying an attitude of hip indifference (they were required to be there).
In all of these cases, I used the affirmations in the class. I just believe in them from my own experience, and offer the option for people to say them to themselves silently or not. The affirmations just cut to the core of what we need more of: energy, joy, courage, strength, calmness, etc.
Thankfully, I found the college students warming-up, concentrating deeply, and enjoying the experience. The people in the health club all seem to love it, too! I often get words of thanks and beaming smiles. I am so thankful to share something that is helpful to people.
There was one woman who came to class with some body weight issues, and not a lot of mobility. She was having a difficult time doing the cat / cow stretch, and everything seemed a little confusing for her. I wondered to myself, a little worried, "What can I do for her?" We are both learning a lot through the process, and she is really enjoying the rediscovery of her breath, the affirmations, and the experience of deep relaxation through savasana (the corpse pose).
Ananda Yoga Teacher Training was so much more than I expected. Many of the big questions I have been holding and searching about found answers, or found a place to rest. I was given so many tools for helping me in my life, which I can offer to others as well. If I notice myself getting irritable, feeling like something in life is insurmountable, or I just feel a little bit off, I often look to the yoga practices I learned in AYTT. There is just a subtle, and yet a very profound shift in the way I am feeling that happens, and I find I can continue about my day in a more effective and uplifted manner. More than anything else I have studied-what can I say, this stuff works!!!
The program covers such a wide range of topics. You will learn how a person with knee issues can experience (Balasana) Child's Pose (which I was happy I knew last week!). Wonderful assists and adjustments are demonstrated for you that people in your classes will love time and time again, and you will get to experience them yourself from the many teachers who come to help during the training. You will learn why affirmations are helpful, and how to calm the nerves with your breath. There is so much offered in the training.
The schedule is packed, so please prepare yourself for that. However, even though I did have a few moments during the training when I thought it was just too much, I am happy to say that I do remember a lot of what I was taught, even those things that I was worried I might forget. I refer to my notes and the excellent manual from time to time, and above all I have a firm foundation of knowledge and experience to build from. When problems come up, the answers come. I pray to those who have brought us yoga. I dig within myself, and often the class just forms out of who is there, and what the needs are that day.
The AYTT [Ananda Yoga Teacher Training] Instructors are so caring, inspiring, experienced and knowledgeable. I am so thankful to all that I was given there. They walk their talk. I never before encountered such consistently joyful, caring people. When they come to work (and it seems sometimes like it is 12 hours a day! How do you do it?!), they give so much of themselves, heart and soul.
With Giant Appreciation, Respect and Love,
Erika Osmann,
Certified February 2000
Become a Certified Yoga Teacher

200-hour certification in one month
Yes, you can split the course into 2 two-week segments
Next Training:

Nursing CEU Eligible: 86 hours

"This was the best month of my life – truly a life-transforming experience…"
– C. S., Fresno, California
How to Choose a
Yoga Teacher Training Program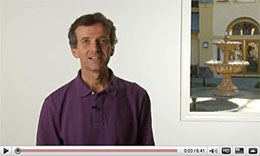 "My 4 weeks of Ananda Yoga Teacher Training was one of the most fulfilling and spiritually transforming periods in my life. All of the instructors, along with the entire Ananda community, were very supportive and nurturing."
– R. F., Lake Bluff, Illinois

Receive monthly news and inspiration.