An Expanding Light Yoga Experience

Ananda Yoga Teacher Training, Level 1
After spending 26 days in Ananda's Yoga Teacher Training, it was very difficult for me to leave. As a freelance writer, the time I spent at Ananda was longer than many places I've actually taken out P.O. boxes and called "home."
It's no exaggeration to say that every moment I spent at Ananda was life-changing. I still carry strong impressions in my mind of the stunning beauty of the location, the uplifting facilities, the INCREDIBLE vegetarian cuisine, the exhilarating yoga sessions, the support classes, the all-pervading spiritual atmosphere of the entire Village, the camaraderie that grew among the YTT [Yoga Teacher Training] students as the weeks went by.
But it is the staff I will remember most. As a former school administrator, I've dealt with a variety of staff cultures in my time, but this one was different. They got along with each other! They were happy to be in each other's company, and never once did I witness a sneer or a bit of gossip or back-stabbing of any type. I saw only the interaction of a very sensitive and highly motivated staff whose communal life reflected a consistency of both professional and spiritual devotion that was shared openly with anyone and everyone who walked through the door.
After only one day in the YTT program I felt as if I had been adopted by the family I never knew I had. After four weeks, I proudly adopted them back.
On my 26th day at Ananda, while driving away from this Utopian retreat, I kept looking in my rearview mirror to catch just one last glimpse of the wooden Ananda Village sign at the bottom of the hill. As I saw it slowly disappear behind a curve, it was all I could do not to turn my car around and head back at warp speed to sign up for another week or two of courses - ANYTHING! - just so I wouldn't have to leave Ananda. Unfortunately, previous commitments called me back to the world I'd left just a few short weeks before.
Upon a reluctant return to my Nevada home, and after further research, I realized that what I'd been given at Ananda was, indeed, one of the most thoroughly designed YTT programs in the country. With my newly acquired Ananda Yoga® Teacher certificate, I gained immediate respect and was offered a job at an exclusive fitness center.
It is with great respect and love that I offer my thanks to everyone on the Ananda staff. Thank you for sharing so much of yourselves with me.
Dennis Parsons
Minden, NV
Become a Certified Yoga Teacher

200-hour certification in one month
Yes, you can split the course into 2 two-week segments
Next Training:

Nursing CEU Eligible: 86 hours

"This was the best month of my life – truly a life-transforming experience…"
– C. S., Fresno, California
How to Choose a
Yoga Teacher Training Program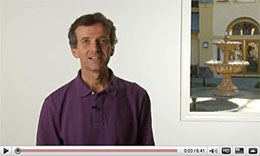 "My 4 weeks of Ananda Yoga Teacher Training was one of the most fulfilling and spiritually transforming periods in my life. All of the instructors, along with the entire Ananda community, were very supportive and nurturing."
– R. F., Lake Bluff, Illinois

Receive monthly news and inspiration.