"This body has been given to enable you to accomplish certain works on the material plane; you should take care of it, as your most precious possession." —Paramhansa Yoganananda
Diksha is your ideal cooking teacher: she knows how to make simple food taste delicious, without much time in the kitchen. She will show you that you don't have to sacrifice health in the interest of saving time—and at the same time, you can enjoy food that really satisfies, with yummy flavor.
This retreat will be a blend of key classes on principles for creating meals that nurture a healthy body and mind, as well as time in the kitchen to learn important time-saving practices for making healthy and satisfying meals. Diksha's vitality is proof of her methods. You'll see that eating healthy is much easier and more fun than you realize.
During this retreat you will:
Learn the basic vegetarian food groups and how to use them
Discover how to eat according to each season of the year, for greater energy
Understand how to eat a balanced vegetarian diet, with enough plant-based protein
Learn basic principles of making food tasty
Enjoy cooking demos in The Expanding Light kitchen, as well as a special demo on making pizza
Spend an afternoon in Diksha's kitchen to gain tips to use in your own cooking
Receive a copy of Diksha's new cookbook: The Healing Kitchen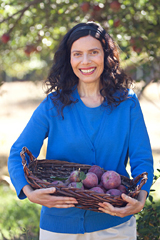 "I use food as a divine source of healing and nourishment. For example, when I want to feel more grounded, I eat root vegetables with brown rice. I drink nettle tea to prevent pollen allergies. And I will drink green tea in the early morning to alleviate a headache.
"My own experience has shown me that the more you eat what is right for you, the more attuned you become to your body's signals of what it needs.
"When you are out of balance, you will crave foods that are not good for you. I hope this cookbook will provide you with delicious and satisfying recipes so that what you enjoy will also be nourishing for your body."
–Diksha McCord, from The Healing Kitchen
Learning Online Option:
For those who need the convenience of taking this course online, you may learn Vegetarian Cooking with Diksha, through Ananda Online. Click here for more information.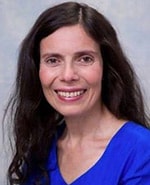 Director of Ananda Meditation Teacher Training
Level 2 Ananda Yoga(R) teacher,
Yoga Alliance E-RYT-500
Ananda Spiritual Travels host
Ananda Minister and Spiritual Counselor
A popular Expanding Light teacher since 1997, Diksha McCord is the Director of the Ananda Meditation Teacher Training program. Nayaswami Diksha, a native Israeli who came to the U.S. in 1990, is a powerful and dynamic woman who has shared yoga postures and yogic teachings across the United States, in Canada and Europe. What is a Nayaswami?
No dates scheduled for Vegetarian Cooking for Health and Vitality at this time.
Prices are all-inclusive and cover accommodations, meals, classes or activities, and course materials.
Vegetarian Cooking for Health and Vitality starts the afternoon of the first date listed and ends with lunch on the last date. Please see:
You can add extra personal retreat days before and/or after your program. Check availability and costs for the days and accommodations that you require.
Vegetarian Cooking for Health and Vitality starts the afternoon of the first date listed. It's ideal to arrive before 4 pm, if you are able to. That way, you can join in the afternoon session of yoga and meditation, which begins at 4:45 pm. Dinner is at 6:30. The first real gathering of your group is at 7:30 pm. If you need to arrive here after 5 pm, that's fine, but it helps us if you let us know at 800-346-5350. We can also put aside a dinner for you if you need to arrive after 7 pm. The program ends with lunch on the last date. Please see our Daily Schedule.
See Transportation and Directions whether you are coming by plane, car, bus or train. Our Frequent Questions page answers many of the questions you might have about How to Go on Retreat.
RELATED PROGRAMS