During this weekend, you will gain an understanding of the 3 levels of consciousness as well as practical ways to move in the direction of soul receptivity.

You'll learn and experience:
The three levels of consciousness and how to recognize them
Shifting from a lower to a higher level of consciousness
Ways to tune into soul guidance
How to meditate to help you tune into soul intuition and solutions to your challenges
Have you ever noticed the different ways you can respond to a challenge in your life? One day the challenge seems insurmountable. All you can think is how unfair it is that you have to deal with it and who is to blame for it. Another day, you might view the same challenge and begin to think of practical things you could do to handle it. And at still another time, you might actually feel grateful that this challenge is forcing you to rise to a higher level of consciousness to meet it.

Though you are one person, you have 3 different levels of consciousness within you, and your life will be colored by where you spend the most time.
The subconscious mind is the most resistant to change, the most likely to get caught in negative emotions.
The conscious mind is practical and energetic, but can get lost in worries and over-thinking.
The superconscious mind—the deepest part of our being—draws on the inspiration of the soul.
Once we realize the signs of each of the levels of consciousness, we can learn to move from one level to a higher level. When we attune to the superconscious mind, we find inspiration and answers to challenges coming in a surprising and tremendously effective way.
Watch Video: Finding Solutions to Problems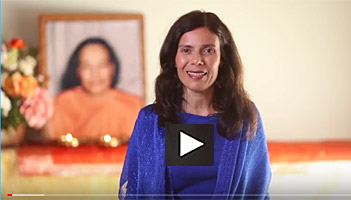 You will receive, as part of your weekend program:
How to Know and Trust Your Inner Guidance—CD by Diksha McCord

This weekend will give you an excellent foundation for taking the Online Spiritual Counseling Training.
Nayaswami Diksha will offer an online Spiritual Counseling Training: September 16 – October 21, 2020. The training will focus on how to use intuition to help others find their answers, and how to communicate effectively.
For more information, please send us a Question or Comment:

Receive monthly news and inspiration.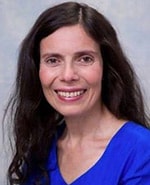 Director of Ananda Meditation Teacher Training
Level 2 Ananda Yoga(R) teacher, Yoga Alliance E-RYT-500,
Ananda Spiritual Travels host, Ananda Minister and Spiritual Counselor
A popular Expanding Light teacher since 1997, Diksha McCord is the Director of the Ananda Meditation Teacher Training program in person and the Ananda Meditation Teacher Training Online. Nayaswami Diksha, a native Israeli who came to the U.S. in 1990, is a powerful and dynamic woman who has shared yoga postures and yogic teachings across the United States, in Canada and Europe. What is a Nayaswami?

or e-mail or call us at 1-800-346-5350
Costs (RSGR)
Costs are on a per person basis.
Tent
RV
Standard
Shared
Standard
Private
Deluxe
Shared
Deluxe
Private
$272
$350
$478
$440
$612
Prices are all-inclusive and cover accommodations, meals, classes or activities, and course materials.
Receptivity to Soul Guidance Retreat starts the afternoon of the first date listed and ends with lunch on the last date. Please see:
You can add extra personal retreat days before and/or after your program. Check availability and costs for the days and accommodations that you require.
Receptivity to Soul Guidance Retreat starts the afternoon of the first date listed. It's ideal to arrive before 4 pm, if you are able to. That way, you can join in the afternoon session of yoga and meditation, which begins at 4:45 pm. Dinner is at 6:30. The first real gathering of your group is at 7:30 pm. If you need to arrive here after 5 pm, that's fine, but it helps us if you let us know at 800-346-5350. We can also put aside a dinner for you if you need to arrive after 7 pm. The program ends with lunch on the last date. Please see our Daily Schedule.
See Transportation and Directions whether you are coming by plane, car, bus or train. Our Frequent Questions page answers many of the questions you might have about How to Go on Retreat.