This weekend we'll explore the qualities within you that attract others, and how to develop the magnetism to draw the person you'd want to spend a life with.
During this honest, upbeat, practical, and inspirational weekend, you will:
Learn how to find happiness within your own being—happiness is one of the most magnetic qualities you have
Explore how to be more centered
Discover the power of kindness and how best to practice it
The importance of humor and fun
You will learn:
What to look for in a true relationship
Yogananda's powerful prayer for attracting the right life partner
How to bring more harmony into all relationships
Qualities to help you maintain a relationship
The importance of both masculine and feminine qualities within yourself
There are many books and courses on attracting a mate, but this weekend will help you become more attuned with the core of your own being, to discover more about your true Self and how to find deeper qualities in another person.
Your weekend will be led by Diksha and Anandi. Each of them attracted a lifelong partner decades ago. They will share from their own experience and the experience of countless students with whom they've worked.
You will receive a copy of Spiritual Relationships by Paramhansa Yogananda when you arrive.
From a recent participant:
"I came to The Expanding Light to learn how to find an ideal partner. I was hoping there was a magic handbook with all the right answers. That I actually did receive such guidance surprised me and gave me gifts to use for the rest of my life. I found
myself
again on that weekend, and I found the peace and joy to be ready to receive my partner at the right time." — Kathy, Santa Cruz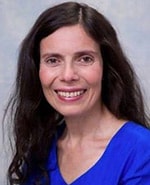 Director of Ananda Meditation Teacher Training
Level 2 Ananda Yoga(R) teacher,
Yoga Alliance E-RYT-500
Ananda Spiritual Travels host
Ananda Minister and Spiritual Counselor
A popular Expanding Light teacher since 1997, Diksha McCord is the Director of the Ananda Meditation Teacher Training program. Nayaswami Diksha, a native Israeli who came to the U.S. in 1990, is a powerful and dynamic woman who has shared yoga postures and yogic teachings across the United States, in Canada and Europe. What is a Nayaswami?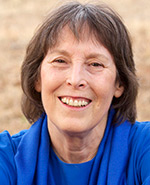 Kriyacharya, Ananda Minister, Counselor, Level 2 Meditation Teacher, Raja Yoga Teacher
What is a nayaswami?
Nayaswami Anandi is known for her natural warmth, humor, wisdom, and kindness. Almost since her arrival at Ananda in 1971 as a founding member of Ananda, she has been sharing the teachings of Paramhansa Yogananda.
No dates scheduled for How to Attract Your Ideal Life Partner at this time.
Prices are all-inclusive and cover accommodations, meals, classes or activities, and course materials.
How to Attract Your Ideal Life Partner starts the afternoon of the first date listed and ends with lunch on the last date. Please see:
You can add extra personal retreat days before and/or after your program. Check availability and costs for the days and accommodations that you require.
How to Attract Your Ideal Life Partner starts the afternoon of the first date listed. It's ideal to arrive before 4 pm, if you are able to. That way, you can join in the afternoon session of yoga and meditation, which begins at 4:45 pm. Dinner is at 6:30. The first real gathering of your group is at 7:30 pm. If you need to arrive here after 5 pm, that's fine, but it helps us if you let us know at 800-346-5350. We can also put aside a dinner for you if you need to arrive after 7 pm. The program ends with lunch on the last date. Please see our Daily Schedule.
See Transportation and Directions whether you are coming by plane, car, bus or train. Our Frequent Questions page answers many of the questions you might have about How to Go on Retreat.
RELATED PROGRAMS