Healthy and Effective Communication
Not scheduled at this time.
with Nayaswami Diksha
Effective communication skills can help us resolve conflict and confusion in difficult situations, and generate trust and well-being for ourselves and others. The ability to communicate effectively is a skill we can easily learn and master.
In this 3-day weekend you will learn:
Yogic perspectives on developing self-acceptance and a healthy ego
How to not let negative patterns and baggage color your relationships
How to use divine tools to transform judgment, negative emotions, and personal agendas
How to listen in a balanced and open way, and to speak with compassion and awareness.
You will receive tools to communicate effectively:
With yourself
In close and loving relationships
In work situations
With God
Introspection and discussion will be a part of this program, taught by Nayaswami Diksha.
Weekend Schedule
Thursday Evening: Orientation
Friday Morning: Developing Self-confidence and a Healthy Ego: A Yogic Perspective
Friday Afternoon: Know Thyself: How to Let Go of Old Patterns and Baggage
Saturday Morning: Divine Tools to Communicate Effectively and Transform Relationships
Saturday Afternoon: Practice Listening with an Open Heart and Speaking with Compassion
Saturday Evening: Music and Fun
Sunday Morning: Wrap-up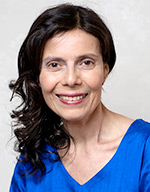 No dates scheduled for Healthy and Effective Communication at this time.
Prices are all-inclusive and cover accommodations, meals, classes or activities, and course materials.
Healthy and Effective Communication starts the afternoon of the first date listed and ends with lunch on the last date listed. Check-in is anytime between 1:30 p.m. and 4:30 p.m. at our Front Desk. Your room will be available by 3:00 p.m. Dinner is at 6:30. The first gathering of your group is after dinner.
Please see:
You can add extra personal retreat days before and/or after your program. Check availability and costs for the days and accommodations that you require.
Healthy and Effective Communication starts the afternoon of the first date listed. It's ideal to arrive before 4 pm, if you are able to. That way, you can join in the afternoon session of yoga and meditation, which begins at 4:45 pm. Dinner is at 6:30. The first real gathering of your group is at 7:30 pm. If you need to arrive here after 5 pm, that's fine, but it helps us if you let us know at 800-346-5350. We can also put aside a dinner for you if you need to arrive after 7 pm. The program ends with lunch on the last date. Please see our Daily Schedule.
See Transportation and Directions whether you are coming by plane, car, bus or train. Our Frequent Questions page answers many of the questions you might have about How to Go on Retreat.