Finding Calmness in Action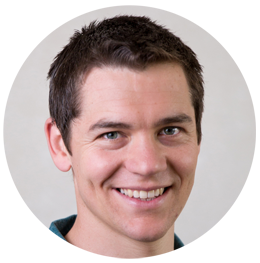 Breath

Breathing deeply or simply observing the breath can be a very simple, but powerful practice.
When I can remember, I respond to stress by turning to the appropriate techniques of yoga at hand. If possible, I try to take a few minutes to center myself (including breathing or stretching) and focus deeply at the point between the eyebrows with devotion.
I will also use prayer inwardly, to ask God for guidance and blessing for myself, or for others during difficult times. This never fails to uplift my consciousness in some way, to bring me peace or joy and relieve stress or suffering of some kind."
Badri has been living at Ananda Village for nearly 6 years, and practicing daily the techniques and teachings of Paramhansa Yogananda for 8 years. He serves at The Expanding Light Retreat teaching yoga and meditation, and does administration and management for programs and the retreat. See more about Badri…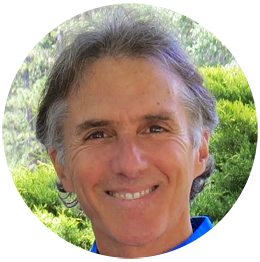 Meditation

To alleviate stress I maintain a regular, daily meditation practice, which helps me go into my day calm.
Typically what activates any stress in me comes when too many things converge in the moment vying for my attention. A list of to-do's to get to, being on the phone with another line ringing and a guest needing attention.
To remain calmly active I stay focused on what I am doing in each moment. I remember to breathe deeply with a deliberate slow exhalation. I project calmness to those I am serving."
Nayaswami Krishnadas has lived and taught meditation and yoga philosophy for over 30 years, based on the teachings of Paramhansa Yogananda and Swami Kriyananda. He has directed Ananda Centers in Seattle, Portland, Dallas and Los Angeles. Currently he is The Expanding Light Guest Services manager, and handles Outside Group reservations. He is a staff counselor and teacher for "How to Meditate" weekends. He also leads International Spiritual Pilgrimages with his wife, Mantradevi. See more about Krishnadas…
Ananda is a worldwide movement to help you realize the joy of your own higher Self. It is based on the teachings of Paramhansa Yogananda and was founded by his direct disciple Swami Kriyananda in 1968.
Learn More...

CONNECT
14618 Tyler Foote Rd
Nevada City, California 95959
Toll free 800-346-5350
Outside US 530-478-7518
SUBSCRIBE
Receive uplifting emails with inspirational content and news about our retreat programs, travels, and trainings.