Free Videos and Articles on Meditation, Yoga, & Spiritual Living
There is a rich variety of resources to help you from recipes and health tips, to inspirational articles and support for Yoga Teachers.
Free Spiritual Videos and Articles
Most Popular
Meditation
Spiritual Living
Inspiration
Subscribe to Our Free Monthly Newsletter


What is the most important quality guests have gained from their stay at The Expanding Light?

Free Resources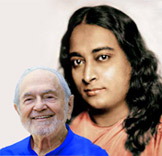 Based on the teachings of Paramhansa Yogananda, and founded in 1968 by his direct disciple, Swami Kriyananda, The Expanding Light is a retreat center in Northern California welcoming seekers from all backgrounds.