Free Yoga Videos and Articles
These resources and more will help you explore the many facets of Ananda Yoga
Get the latest articles in The Expanding Light Yoga Blog.
Yoga Articles
It's common for some personal—often unintentional—variations to creep into one's practice....
More…

"Meditation was my refuge, the place where I could experience that I am not my body, and that my body's troubles are separate from who and what I really am."

"When a person is not sleeping well, some level of his or her being – body, subtle energy, mind – is out of harmony with the sleep state. If it were otherwise, sleep would be easy."

A research study at The Expanding Light was recently published in the International Journal of Yoga Therapy.

"If you're thinking of becoming a yoga teacher, here are some important questions you should ask about any teacher training school you're considering."
Yoga Teacher Support Center
This is the largest service of its kind to help yoga teachers reach their students on all levels — and it's free. more...
Articles
Q&A
Yoga Programs Scheduled:
Yoga

Receive monthly news and inspiration.
Come a Day Early
Relax, Take a Walk,
Get a Massage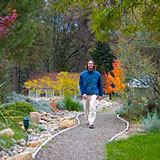 Stay an Extra Day, Relax,
Absorb Your Experience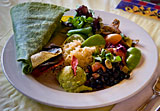 Three delicious and satisfying
vegetarian buffet meals are included
with the cost of your stay