Ananda Yoga® Therapy for Back and Joint Pain
Not scheduled at this time.
with Nicole DeAvilla
This program can not be reserved online. To reserve, please e-mail or call us at 1-800-346-5350.


Yoga has long been recognized as an accepted therapy for back pain. Did you know that Yoga can also help with knee, shoulder, and hip pain as well? Therapeutic yoga can help to:
relieve pain
increase strength
increase flexibility and range of motion in all of your joints
reduce the risk of re-injury
During this retreat you'll receive:
4 individualized sessions with your assigned yoga therapist in training, who will evaluate your current state of health and assess your goals for enhancing your yoga practice and general well-being.
We have set aside these four special times for you to receive specific suggestions for a personalized home practice routine and the guidance of prescribed exercises, yoga postures, postural tips, breath instruction and more.
By signing up for this course, you'll commit to 4 therapeutic yoga sessions:
Friday 7:15-9pm
Saturday 10:15-11:30am and 3:00-4:15pm
Sunday 9:15-10:00am

"What a lovely gift to give myself—a weekend of customized yoga and breathing exercises, just for me. It was an excellent reminder to stop and gently take care of myself. Being given specific exercises was invaluable."
--S.B, Auburn, CA
Experience gentle therapeutic yoga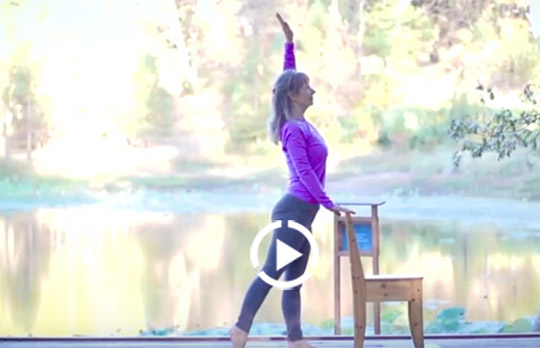 We'll use Ananda Yoga®, Restorative Yoga, and special therapeutic exercises to work with conditions such as:
Weak or injured joints (Come prepared to tell us if your health care practitioner recommends any movement restrictions)
Chronic inflexibility
Post-surgical recovery (You must have had at least 8 weeks' recovery since knee or hip replacement surgery)

Under Nicole's expert guidance you will be matched with yoga teachers who will evaluate and assist you in developing a personalized Yoga Therapy program for you to take home.
Instructor Nicole DeAvilla has taught Ananda Yoga® for over 20 years and has a background in sports medicine and chiropractic physiotherapy.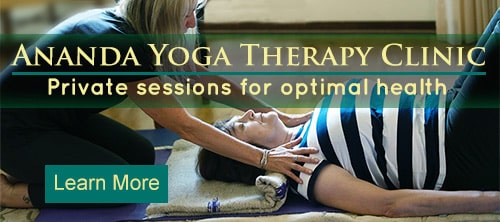 "This was an exceptional class. The targeting of ailments was key to my success. Having teachers determine specific areas to work on kept our sessions moving in a positive way with no waste of time and effort. I did not expect to accomplish so much! Providing written 'take-home' guidance was very helpful." --L.G., North San Juan, CA
"I thoroughly enjoyed every moment of this retreat. Several of my skeletal issues were addressed quickly and efficiently. My yoga therapist's knowledge of anatomy and physiology was impressive. I was given slight postural adjustments that had immediate improvement in my stance and foundation on my feet. I am going home with practical techniques that I am confident will greatly improve my aging issues." --G.A, Camano Island, WA
"I was so blown away by the one-on-one attention and care that went into every participant of this program. It was one of the best yoga sessions I've ever had over a 40-year span! Thank you for introducing us to the incredible work of yoga therapy! I felt a huge jump start to my healing process."- -M.S, Nevada City, CA

Weekend Schedule
Friday
4:45 – 6:30 PM Sadhana (Spiritual Practices: Energization Exercises, Yoga Postures, Meditation) in Teaching Temple
6:30 Dinner
7:15 Introductions & Consultations—Consult with Nicole and her Assistants regarding your injuries or concerns about your musculoskeletal pain and the role that yoga can play as a powerful therapeutic tool.
Saturday
6:30 – 8:30 AM Sadhana
8:30 Breakfast in silence
10:15 – 11:30 Therapeutic Yoga Class
12:00 Meditation
12:30 Lunch
3:00 – 4:15 Therapeutic Yoga Class
4:45 – 6:30 Sadhana
6:30 Dinner
7:30 – 9:00 FREE, or scheduled Retreat activity
Sunday
6:30 – 8:30 AM Sadhana
8:30 Breakfast (not in silence)
9:15 – 10:00 Taking Ananda Yoga Home (Teaching Temple)
Optional:
10:00 – 10:45 Purification Ceremony (Temple)
11:00-12:30 Sunday Service (in Temple)
12:30 Lunch
For more information, please send us a Question or Comment:

Receive monthly news and inspiration.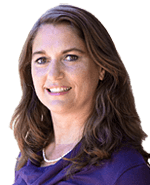 Registered Yoga Teacher, E-RYT 500, C-IAYT, Certified Ananda Yoga Therapist

E-RYT500, RPYT = Registered Prenatal Yoga Teacher, RCYT = Registered Children's Yoga Teacher
Nicole completed her initial Ananda Yoga(R) Teacher Training in 1984 at The Expanding Light Retreat. She has a background in Sports Medicine Research, chiropractic physiotherapy, dance, track, writing and parent education.


Pioneer yoga instructors in prenatal/postpartum yoga and yoga therapy. She teaches advanced teacher training in yoga therapy and prenatal/postpartum yoga and private instruction to yoga teachers. Nicole teaches students of yoga from beginners to advanced
Former member International Association of Yoga Therapists Accreditation Committee – charged with implementing the new Educational Standards for Yoga Therapists
Faculty for Ananda Yoga Therapist Training and Prenatal Yoga Training at the Ananda School of Yoga & Meditation
Yoga Researcher, Author of numerous articles and blog posts
Public Speaker

Accreditation:
E-RYT500 = Experienced Yoga Teacher having completed a minimum 500 hour training, has at least 2000 hours of teaching experience and has taught at least 4 years since graduating.

Nicole's hours, training and experience far exceed these minimum requirements with nearly 30 years of teaching and 25 years of training yoga teachers and yoga therapists she has over 10,000 hours of experience
RPYT = Registered Prenatal Yoga Teacher
RCYT = Registered Children's Yoga Teacher

Testimonials:
"Nicole is an excellent, attentive instructor. She is detailed oriented and creative, able to give exactly what I was asking about!"A.P.
"Nicole is an amazing teacher. She is very knowledgeable. I learned a lot more about yoga and proper alignment in one weekend than in my 5 years of yoga practice."A.C.
"Nicole is knowledgeable, informative, friendly, and a wonderful example of spirituality."KL
"I enjoyed the personal attention."


See all programs, articles, and full bio of Nicole DeAvilla.
No dates scheduled for Ananda Yoga® Therapy for Back and Joint Pain at this time.
Prices are all-inclusive and cover accommodations, meals, classes or activities, and course materials.
Ananda Yoga® Therapy for Back and Joint Pain starts the afternoon of the first date listed and ends with lunch on the last date listed. Check-in is anytime between 1:30 p.m. and 4:30 p.m. at our Front Desk. Your room will be available by 3:00 p.m. Dinner is at 6:30. The first gathering of your group is after dinner.
Please see:
You can add extra personal retreat days before and/or after your program. Check availability and costs for the days and accommodations that you require.
Ananda Yoga® Therapy for Back and Joint Pain starts the afternoon of the first date listed. It's ideal to arrive before 4 pm, if you are able to. That way, you can join in the afternoon session of yoga and meditation, which begins at 4:45 pm. Dinner is at 6:30. The first real gathering of your group is at 7:30 pm. If you need to arrive here after 5 pm, that's fine, but it helps us if you let us know at 800-346-5350. We can also put aside a dinner for you if you need to arrive after 7 pm. The program ends with lunch on the last date. Please see our Daily Schedule.
See Transportation and Directions whether you are coming by plane, car, bus or train. Our Frequent Questions page answers many of the questions you might have about How to Go on Retreat.