Yoga Therapy Work Opportunities
We are not currently accepting new students in the
Ananda Yoga Therapy Training
Around the world, yoga and yoga therapy are becoming more popular and accepted. The growth over past years has been almost exponential. Highly skilled yoga therapists are in demand, and are needed in a wide variety of fields—schools, clinics, and hospitals, just to name a few. With specific skills you can develop a niche, and specialize in helping people with back pain, PTSD, heart disease, obesity, stress relief, sports enhancement, neck and shoulder pain, foot pain, or specific diseases like Multiple Sclerosis, Diabetes or Cancer. The list is endless. If you have compassion, a desire to help others, and the right training, you can be successful.
Home: Offer Yoga Therapy in the comfort of your own home.
Studio: Partner with a yoga studio to set up your practice.
Medical settings: Hospitals, Chiropractors, Physical Therapists, Acupuncturists and other health care practitioners are employing or partnering with Yoga Therapists. In some of these settings, your services may be reimbursed through insurance.
For instance, The Dr. Dean Ornish Program for Reversing Heart Disease is currently looking for yoga teachers/stress management specialists trained by Ananda Yoga Teacher or Ananda Yoga Therapist Training and other reputable schools to staff their programs.
This is a wonderful opportunity if you are interested in working in a hospital setting as part of an interdisciplinary team. The program is covered by Medicare and many private insurances. There are currently 14 sites across the United States. More information about the Dr. Dean Ornish Program...

The Ananda Yoga Therapy Training program has been Accredited by the IAYT (International Association of Yoga Therapists)! We are among the first ever programs to receive accreditation. 9 programs from the US, and 3 international programs were accredited. Read more...
UPCOMING YOGA THERAPY TRAINING PROGRAMS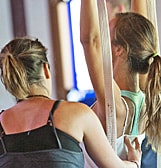 Jul 2–16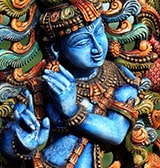 Aug 24–27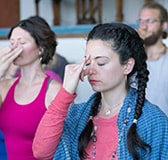 Sep 3–10