How to Have Courage, Calmness & Confidence

Based on the book How to Have Courage, Calmness, and Confidence:
Winner of the 2011 International Book Award for the Best Self-Help Book of the Year
In this transformative retreat, you will awaken the energy within you to meet every challenge with joyful confidence, calmness, and courage. You can live a victorious and harmonious life–make your choice each day, every moment, to embrace your noblest spiritual qualities.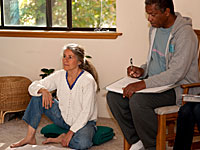 This 2-day weekend will include guided activities such as:
Instruction in a powerful technique of meditation
How to use affirmations to change your consciousness and life
Group study and discussion
Guidance in introspection
And much more
You'll also explore your current strengths and weaknesses, and discover misconceptions within you that give birth to worry, fear, and nervousness.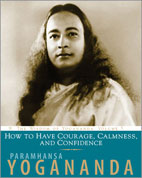 Free yourself from self-limiting attitudes, and habit patterns and embrace soul-empowering strength. Walk away from this weekend retreat recharged, and ready to meet and grow from whatever life sends you.
The February 24-26 weekend will be led by Nayaswami Mantradevi and the July 28-30 and November 3-5 weekends by Nayaswami Diksha. Each of these popular teachers is known for awakening students to their own inner wisdom for making positive changes in their lives.
This weekend is based on the book How to Have Courage, Calmness, and Confidence by Paramhansa Yogananda. Each page of the book is alive with the wisdom and power to help you change your life. You will receive a copy of the book when you arrive.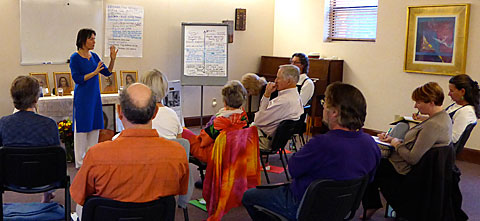 More details about your reservation for How to Have Courage, Calmness & Confidence

or e-mail or call us at 1-800-346-5350
Costs (HCCC)
Costs are on a per person basis.
Tent
RV
Standard
Shared
Standard
Private
Deluxe
Shared
Deluxe
Private
$262
$328
$460
$420
$602
Prices are all-inclusive and cover accommodations, meals, classes or activities, and course materials.
How to Have Courage, Calmness & Confidence starts the afternoon of the first date listed and ends with lunch on the last date. Please see:

Receive monthly news and inspiration.
Come a Day Early
Relax, Take a Walk,
Get a Massage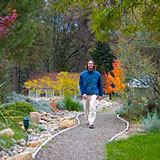 Stay an Extra Day, Relax,
Absorb Your Experience