Dates
Mar 8 – 10, 2019
Nov 15 – 17, 2019
Tent
RV
Standard
Shared
Standard
Private
Deluxe
Shared
Deluxe
Private
$272
$350
$478
$440
$612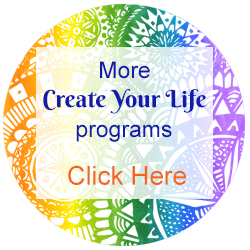 Based on the book How to Have Courage, Calmness, and Confidence: Winner of the 2011 International Book Award for the Best Self-Help Book of the Year
A Create Your Life Series Program: In this transformative retreat, you will awaken the energy within you to meet every challenge with joyful confidence, calmness, and courage. You can live a victorious and harmonious life–make your choice each day, every moment, to embrace your noblest spiritual qualities.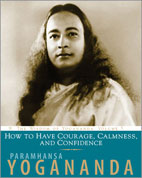 This weekend includes guided activities such as:
Instruction in a powerful technique of meditation
How to use affirmations to change your consciousness and life
Group study and discussion
Guidance in introspection
And much more

You'll also explore your current strengths and weaknesses, and discover misconceptions within you that give birth to worry, fear, and nervousness. Free yourself from self-limiting attitudes, and habit patterns and embrace soul-empowering strength.
Walk away from this weekend retreat recharged, and ready to meet and grow from whatever life sends you.
This weekend is based on the book How to Have Courage, Calmness, and Confidence by Paramhansa Yogananda. Each page of the book is alive with the wisdom and power to help you change your life. You will receive a copy of the book when you arrive.

For more information, please send us a Question or Comment:

Receive monthly news and inspiration.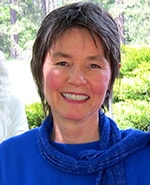 Ananda Minister and Counselor, Raja and Hatha Yoga Teacher, Spiritual Travel Host
What is a nayaswami?
Nayaswami Mantradevi teaches with insight, clarity and joy, gained from over 35 years of meditating and sharing yoga philosophy. Her concern for others is one of her key qualities, and she has the innate ability to communicate and apply spiritual principles to real life situations. Her classes are creative and experiential, with humor and discussions keeping them lively and interactive.

or e-mail or call us at 1-800-346-5350
Costs (HCCC)
Costs are on a per person basis.
Mar 8 – 10, 2019
Nov 15 – 17, 2019
Tent
RV
Standard
Shared
Standard
Private
Deluxe
Shared
Deluxe
Private
$272
$350
$478
$440
$612
Prices are all-inclusive and cover accommodations, meals, classes or activities, and course materials.
How to Have Courage, Calmness & Confidence starts the afternoon of the first date listed and ends with lunch on the last date. Please see:
Pick up & drop off at Sacramento Airport. Click links for details.
You can add extra personal retreat days before and/or after your program. Check availability and costs for the days and accommodations that you require.
How to Have Courage, Calmness & Confidence starts the afternoon of the first date listed. It's ideal to arrive before 4 pm, if you are able to. That way, you can join in the afternoon session of yoga and meditation, which begins at 4:45 pm. Dinner is at 6:30. The first real gathering of your group is at 7:30 pm. If you need to arrive here after 5 pm, that's fine, but it helps us if you let us know at 800-346-5350. We can also put aside a dinner for you if you need to arrive after 7 pm. The program ends with lunch on the last date. Please see our Daily Schedule.
See Transportation and Directions whether you are coming by plane, car, bus or train. Our Frequent Questions page answers many of the questions you might have about How to Go on Retreat.
RELATED PROGRAMS