A Personal Story

Ananda Holistic Health Retreat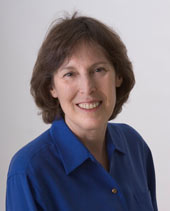 One of the most striking things I've noticed in my 12 years of service at The Expanding Light is that healings take place here, even in a weekend. I don't mean that people have remissions of cancer or the like. But many guests seem to touch a place within themselves that is their Essence, the higher Self, if you will. In making that connection, they shine with joy, and they face their lives with greater clarity and confidence.
I begin to expect it.
So, I was thrilled at the idea of offering a course called Ananda Holistic Health Retreat , since this is what we are–a place for healing. Yes, we teach yoga and meditation, but underneath it all what happens here is healing.
I know this, and yet at my first meeting of the week-long Ananda Holistic Health Retreat , I began to doubt. How could we really help these folks? Some didn't seem to have any great outward problems, but one had had depression, often crippling, since childhood; one was dealing with cancer. I knew the schedule for the course, the teachers are friends of mine. Could this really work?
As the week progressed there was a rich offering for participants. The days began with guided yoga postures and meditation. Then breakfast in silence, followed by a dynamic Affirmation walk (done in two groups - one slower, one faster). The morning classes covered all the ingredients for reclaiming one's natural state of health: How to Activate the Power of Wellness; Meditation; How to Work with Your Own Energy and Magnetism; Creating a Healthy Lifestyle–Right Eating & Exercise; Vegetarian Cooking; Toxin-Free Living; Affirmations & Visualizations; Exploring the Radiant Health Tool Box.
The afternoons were times for some classes, such as Energization Exercises and How to Succeed at Changing Habits, as well as the dynamic Pranayama & Yoga stretches. It was also the time for personal work with your individual coach.
Evenings included a lecture by our own physician, Dr. Peter Van Houten, on The Brain: Engineered for Transformation (a huge hit), Restorative Yoga, and Vibratory Healing with Music & Mantra.
Each class, each experience was excellent and well-appreciated. But could it work? Could healing happen for these guests?
The closing circle on Sunday was memorable for me. Quiet tears of joy slid down my cheeks as we went around the circle sharing our experiences. The atmosphere in the room was charged with joy, people were radiant! The man with chronic depression said, "For the first time in my life, I feel a sense of hope." The woman with cancer said, "I am no longer afraid." Another said she was so happy she could hardly sleep–she found herself able to let go of negative situations in her past and to share love with all. Another said this was the best gift she'd ever given to herself. One woman had come just to be with her friend and originally seemed uninterested in making any changes in her troubled life–yet she seemed one of the most transformed of all. Her husband was thrilled with the joy he saw in her eyes.
This was much more than I had expected possible.
What had happened here? It became clear to me. The classes were excellent, the experiences well planned. And through it, in the midst of it, each person in his own way had touched the presence of God within themselves. Call it what you will–they felt their own soul, they experienced the higher Self. They made contact with the powerhouse of healing that lives within them always.
From that inner place, powerful changes can happen. People can transform their lives–from the inside out.
Nayaswami Anandi Cornell
Next Steps:
Ananda Holistic Health Retreat
Prices are all-inclusive and cover accommodations, meals, classes or activities, and course materials.
Ananda Holistic Health Retreat : A personal Story - A holistic health retreat in California starts the afternoon of the first date listed and ends with lunch on the last date. It's ideal to arrive before 4 pm, if you are able to. That way, you can join in the afternoon session of guided yoga postures and meditation, which begins at 4:45. Dinner is at 6:30. The first real gathering of your group is after dinner. Please see:
"This is a class that can change your life in ways you could never imagine. I was not just given instructions on the subjects, I lived them, and that made all the difference."
—Bob, California
"Very comprehensive - brought everything together—spiritual life, and how to integrate it with daily life, in a way that works."
—Beth, California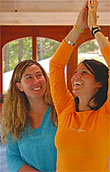 "There are thousands of 'one-size fits all' plans for improving health out there, but unless a plan is designed to fit an individual's life, it won't take."
—Dave, California