Know Your Strengths- Find Your Balance

Yogic Principles for Self Transformation
There are no dates currently scheduled.
During this weekend you will:
Learn to recognize in yourself the three aspects of divinity: the creator, the sustainer, and the destroyer
Learn to see in each of the three aspects both your strengths and weaknesses, and to make the most of your strengths
Discover how to create positive and realistic goals for yourself
Explore to work constructively with your unique energy
Here is some spiritual background on this profoundly useful weekend: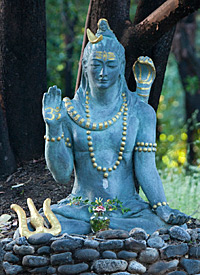 Each of us is a unique creation of God. AUM, the Cosmic Creative Energy, also called the Divine Mother, has become each one of us. According to Indian teachings, AUM contains in its essence, 3 forces:
The creator (Brahma)
The sustainer (Vishnu)
The destroyer (Shiva)
Since we have come from God through the AUM vibration, we also contain all of these 3 forces.
Can you see and feel these energies within yourself? Is your nature to be creative and inventive? Or to support others in maintaining the current situation? Or are you by nature a renunciate – interested in letting go of all attachments?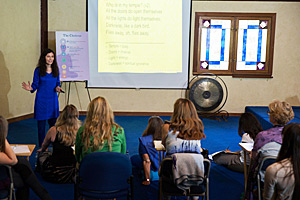 During this fascinating and beneficial weekend, you'll be guided to explore your own nature: How to understand your personal challenges, how to make the most of your personal strengths. Woven into the weekend, stories of the various Hindu gods and goddesses will bring these 3 forces to life.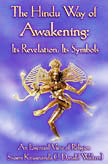 Each of these 3 elements can inspire and keep you moving forward. And each force can also pull you downward — by blocking, distracting, or deadening your own energy flow.
Hidden within the ancient teachings of India are practical guidelines for making your life more fulfilling and successful.
Saturday evening will feature an Indian-style puja, which includes chanting and devotional purification of the senses.
Each participant will receive Swami Kriyananda's book, The Hindu Way of Awakening.
3 Tips to Know Your Strengths – Find Your Balance
1. Every day try to do something in a new way.
2. Follow a healthy daily routine.
3. Let go of negative thoughts that block your flow of positive energy.
More details about your reservation for Know Your Strengths- Find Your Balance