Know Your Strengths - Find Your Balance

Yogic Principles for Self Transformation
Not scheduled at this time.
with Nayaswami Diksha
During this weekend you will:
Learn to recognize in yourself the three aspects of divinity: the creator, the sustainer, and the destroyer
Learn to see in each of the three aspects both your strengths and weaknesses, and to make the most of your strengths
Discover how to create positive and realistic goals for yourself
Explore to work constructively with your unique energy
Here is some spiritual background on this profoundly useful weekend: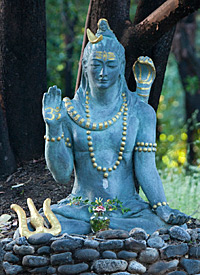 Each of us is a unique creation of God. AUM, the Cosmic Creative Energy, also called the Divine Mother, has become each one of us. According to Indian teachings, AUM contains in its essence, 3 forces:
The creator (Brahma)
The sustainer (Vishnu)
The destroyer (Shiva)
Since we have come from God through the AUM vibration, we also contain all of these 3 forces.
Can you see and feel these energies within yourself? Is your nature to be creative and inventive? Or to support others in maintaining the current situation? Or are you by nature a renunciate – interested in letting go of all attachments?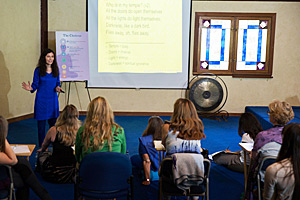 During this fascinating and beneficial weekend, you'll be guided to explore your own nature: How to understand your personal challenges, how to make the most of your personal strengths. Woven into the weekend, stories of the various Hindu gods and goddesses will bring these 3 forces to life.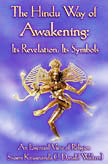 Each of these 3 elements can inspire and keep you moving forward. And each force can also pull you downward — by blocking, distracting, or deadening your own energy flow.
Hidden within the ancient teachings of India are practical guidelines for making your life more fulfilling and successful.
Saturday evening will feature an Indian-style puja, which includes chanting and devotional purification of the senses.
Each participant will receive Swami Kriyananda's book, The Hindu Way of Awakening.
3 Tips to Know Your Strengths – Find Your Balance
1. Every day try to do something in a new way.
2. Follow a healthy daily routine.
3. Let go of negative thoughts that block your flow of positive energy.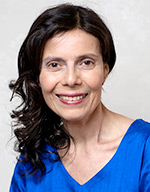 No dates scheduled for Know Your Strengths - Find Your Balance at this time.
Prices are all-inclusive and cover accommodations, meals, classes or activities, and course materials.
Know Your Strengths - Find Your Balance starts the afternoon of the first date listed and ends with lunch on the last date listed. Check-in is anytime between 1:30 p.m. and 4:30 p.m. at our Front Desk. Your room will be available by 3:00 p.m. Dinner is at 6:30. The first gathering of your group is after dinner.
Please see:
You can add extra personal retreat days before and/or after your program. Check availability and costs for the days and accommodations that you require.
Know Your Strengths - Find Your Balance starts the afternoon of the first date listed. It's ideal to arrive before 4 pm, if you are able to. That way, you can join in the afternoon session of yoga and meditation, which begins at 4:45 pm. Dinner is at 6:30. The first real gathering of your group is at 7:30 pm. If you need to arrive here after 5 pm, that's fine, but it helps us if you let us know at 800-346-5350. We can also put aside a dinner for you if you need to arrive after 7 pm. The program ends with lunch on the last date. Please see our Daily Schedule.
See Transportation and Directions whether you are coming by plane, car, bus or train. Our Frequent Questions page answers many of the questions you might have about How to Go on Retreat.