We know yoga is great for the body—it improves muscle tone, encourages flexibility, and promotes relaxation. But it's also extremely powerful for balancing our emotions.
In Ananda Yoga, we turn our focus inward and become aware of what is going on, not only in the body, but in our level of consciousness.
From a calm and relaxed state, we can notice how and where we hold tension in our bodies. Through Ananda Yoga practice we strengthen the mind-body connection to help us release tension, not only physically but also mentally, emotionally, and spiritually. We use the breath and visualization to enhance the release of that which is no longer serving us.
During this weekend, you will learn how to clear old, unwelcome thoughts and feelings, and move toward greater emotional balance.
During this retreat, you will:
Practice yoga postures to open, center, and harmonize your inner energy
Calm your emotions through pranayama practice
Learn the yogic approach to working with your emotions through the energy body
Practice meditation to gain greater clarity and insight on your life path
Learn practical ways to transmute negative emotions into calm, intuitive feeling
Channel your energies inward and upward through Ananda Restorative Yoga
Take home with you:
Tools for how to respond to challenging situations with equanimity
Two yoga routines to open the heart, improve self-love, and cultivate the healing qualities of the heart: acceptance, gratitude, and divine love
A meditation technique to calm your reactions, and offer you greater self-awareness.
This weekend will be taught by two specialists in their fields: Melody Hansen, director of Ananda Yoga Teacher Training, will share how to get the most inwardly from your yoga postures. Nayaswami Mantradevi, the author of the book "Achieving Inner Peace and Tranquility," has worked with hundreds of people around the U.S., sharing tools for working with emotions more effectively.
Weekend schedule
Friday
4:45 pm Guided Sadhana (Energization Exercises, Ananda Yoga, and Meditation)
6:30 pm Dinner
7:30 pm Orientation & Introductory Class
Saturday
6:30 am Guided Sadhana
8:30 am Breakfast
9:45-10:45am The Yogic Approach to Balancing Emotions with Mantradevi
11-12:30pm Ananda Yoga to Harmonize the Heart with Melody
12:30 Lunch
2:30 - 4 The How-to's of Emotional Balance
4:45 Guided Sadhana
6:30 Dinner
7:30 pm Restorative Yoga to Open the Heart
Sunday
6:30am Guided Sadhana
8:30am Breakfast
9:15am Taking it Home
10am Purification Ceremony OR
10-10:45am Short Ananda Yoga Routine
11am Sunday Service
12:30pm Lunch & Goodbye's
For more information, please send us a Question or Comment:

Receive monthly news and inspiration.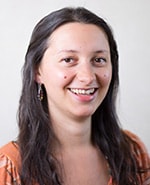 Director of Ananda Yoga® Teacher Training, Director of Restorative Yoga Teacher Training, Level 2 Ananda Yoga Teacher, E-RYT 500, Ananda Meditation® Teacher
Melody is an extraordinary yoga teacher, who conveys her great knowledge of yoga asanas—from physical mechanics to spiritual upliftment—with a blend of graciousness, authority, and fun. One of Melody's greatest strengths is the purity of her transmission of Yoga. She has very little egotism to block the clear flow of inspiration she shares. Her inner life is committed and deep, and she's able to help students experience that depth in their yoga practice.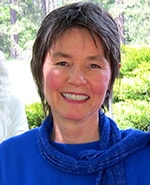 Personal Transformation Retreat Teacher, Spiritual Pilgrimage Leader, Ananda Minister and Counselor, Raja and Ananda Yoga® Teacher.
Nayaswami Mantradevi teaches with insight, clarity and joy, gained from over 35 years of meditating and sharing yoga philosophy. Her concern for others is one of her key qualities, and she has the innate ability to communicate and apply spiritual principles to real life situations. Her classes are creative and experiential, with humor and discussions keeping them lively and interactive.
See all programs, articles, and full bio of Nayaswami Mantradevi.
No dates scheduled for Yoga for Emotional Balance at this time.
Prices are all-inclusive and cover accommodations, meals, classes or activities, and course materials.
Yoga for Emotional Balance starts the afternoon of the first date listed and ends with lunch on the last date. It's ideal to arrive before 4 pm, if you are able to. That way, you can join in the afternoon session of guided yoga postures and meditation, which begins at 4:45. Dinner is at 6:30. The first real gathering of your group is after dinner. Please see:
You can add extra personal retreat days before and/or after your program. Check availability and costs for the days and accommodations that you require.
Yoga for Emotional Balance starts the afternoon of the first date listed. It's ideal to arrive before 4 pm, if you are able to. That way, you can join in the afternoon session of yoga and meditation, which begins at 4:45 pm. Dinner is at 6:30. The first real gathering of your group is at 7:30 pm. If you need to arrive here after 5 pm, that's fine, but it helps us if you let us know at 800-346-5350. We can also put aside a dinner for you if you need to arrive after 7 pm. The program ends with lunch on the last date. Please see our Daily Schedule.
See Transportation and Directions whether you are coming by plane, car, bus or train. Our Frequent Questions page answers many of the questions you might have about How to Go on Retreat.