Intuition is the power within us to tune into the high wisdom of our soul. The chakras are the "gates" within the astral spine that allow our energy to flow upward toward the seat of highest awareness—or outward through the physical body.

To have enough energy directed toward higher consciousness to bring true intuition, the doorways of the chakras need to be appropriately balanced to help us.

Within each chakra, energy can be directed in positive or negative ways. For example, the flowing quality of the second chakra can be experienced as creativity (positive), or as the tendency to be too wishy-washy and fickle (negative). As we learn to change our attitudes and redirect our energy upward, we'll be able to access our intuition and get clear guidance.

"When our energy is uplifted in the spine we begin to approach divine consciousness. But in the beginning of our spiritual quest, we encounter what might be called "gates" or "doors" that need to be unlocked." Swami Kriyananda


Nayaswami Diksha leads you in a guided chakra meditation: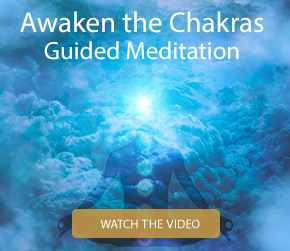 You'll learn and experience:
How to use the chakras to work with the subtle energy
Right attitudes for deeper intuition
How to bring forth your soul nature and highest potential
Deep listening and trusting your intuition

By the development of intuition one can outgrow the law of cause and effect in one's own life. Intuition tunes the mental radio so that it can intercept all vibrations of future happenings.

You can access deeper intuition when there is harmonious flow of energy within you, when all the chakras work in cooperation with life, and not against it. This weekend will help you take steps to feel part of a greater reality and to experience your highest potential.
As part of your weekend program, you will receive:
Chakras for Starters, book by Savitri Simpson.
How to Know and Trust Your Inner Guidance—CD by Diksha McCord
Try this practice:
Sit upright and relax your body.
Begin at the coccyx center, at the base of the spine and chant AUM there. Move up through each chakra chanting AUM and trying to feel the energy at the chakra. Visualize each chakra as a lotus flower facing downward, and as you chant AUM at the chakra, visualize the petals of the lotus flower at that chakra turning to face upward. When you reach the point between the eyebrows, concentrate there without strain. In calmness, with the energy of the chakras supporting you, offer a question you might have in the silence, listen inwardly for an answer.
Listen to this Audio: Spiritual Eye Meditation
Nayaswami Diksha will offer an Online Spiritual Counseling Training: September 16 – October 21, 2020. The training centers on how to use intuition to help others find their answers, and how to communicate effectively. This weekend is an excellent preparation for the Online Training
For more information, please send us a Question or Comment:

Receive monthly news and inspiration.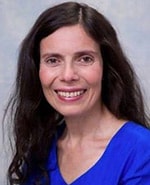 Director of Ananda Meditation Teacher Training
Level 2 Ananda Yoga(R) teacher, Yoga Alliance E-RYT-500,
Ananda Spiritual Travels host, Ananda Minister and Spiritual Counselor
A popular Expanding Light teacher since 1997, Diksha McCord is the Director of the Ananda Meditation Teacher Training program in person and the Ananda Meditation Teacher Training Online. Nayaswami Diksha, a native Israeli who came to the U.S. in 1990, is a powerful and dynamic woman who has shared yoga postures and yogic teachings across the United States, in Canada and Europe. What is a Nayaswami?

or e-mail or call us at 1-800-346-5350
Costs (OCDI)
Costs are on a per person basis.
Tent
RV
Standard
Shared
Standard
Private
Deluxe
Shared
Deluxe
Private
$282
$360
$488
$450
$622
Prices are all-inclusive and cover accommodations, meals, classes or activities, and course materials.
Opening the Chakras for Deeper Intuition starts the afternoon of the first date listed and ends with lunch on the last date. Please see:
You can add extra personal retreat days before and/or after your program. Check availability and costs for the days and accommodations that you require.
Opening the Chakras for Deeper Intuition starts the afternoon of the first date listed. It's ideal to arrive before 4 pm, if you are able to. That way, you can join in the afternoon session of yoga and meditation, which begins at 4:45 pm. Dinner is at 6:30. The first real gathering of your group is at 7:30 pm. If you need to arrive here after 5 pm, that's fine, but it helps us if you let us know at 800-346-5350. We can also put aside a dinner for you if you need to arrive after 7 pm. The program ends with lunch on the last date. Please see our Daily Schedule.
See Transportation and Directions whether you are coming by plane, car, bus or train. Our Frequent Questions page answers many of the questions you might have about How to Go on Retreat.