Is your approach to relationships:
Subconscious?
A subconscious approach to relationships makes you feel "stuck," makes you feel like a victim. You see everyone else to blame for your problems.
Conscious?
A conscious approach to relationships is energetic, but it focuses outwardly entirely, trying to change others to make your own life work better.
Superconscious?
When we can attune to our Higher Self, we discover joy, upliftment, love, and hope. We discover doorways of opportunity for change and growth within ourselves. Almost miraculously, our outer life begins to change in amazing ways.
During this empowering weekend, you will learn how to use meditation and other spiritual techniques to help you approach relationships superconsciously. You will have keys to transforming difficult relationships and even to improving good ones.
This course is led by Nayaswami Diksha, who has used these principles in her own life for decades and has helped countless students to use them as well.
Responses from the weekend:
"Thank you so much for all that you gave us this weekend. I began the weekend feeling defeated and without much hope for my partner and me. We ended the workshop with both of us feeling that a miracle had occurred. I felt safe and open and was able to be honest. We rediscovered our sense of humor and the wonderful things that drew us together in the first place—our spiritual connection, our friendship, and our love for each other. Just realizing how much we had been operating from a subconscious level in our conflicts (filled with shoulds and musts) has freed us to co-create with the Divine the relationship that reflects our deepest and highest selves. I really can't find the words to express my gratitude. I know that the more we focus on meditation and the tools that you provided, the healthier our relationship will become." — Susan, Nevada City, CA
"The Relationship workshop was a gift of love for my partner and me—a profound and timely miracle in our moment of deepest distress. Cannot say enough about the teacher, Anandi, and her depth of knowledge, experience, and humility. Her good-natured sharing of her own relationship challenges made the lessons we were learning come to life, and inspired us with hope. I'm utterly grateful for this gift. As we move forward with meditation in the center of our life together, I await Relationship II." — Jose, Auburn, CA
"Thank you for a wonderful retreat, all the helpful information and practice, and especially your calm, caring approach. Nearly 2 weeks later, I still feel centered and peaceful. That's an amazing first! My meditation practice has become more deep because of what you shared. And I've called forth the superconscious approach in my relationships with my husband and son. When I'm peaceful, our conversations and interactions seem to flow and be more relaxed. It really feels like I'm connecting with them in a deeper way—soul to soul."—B.H., Sacramento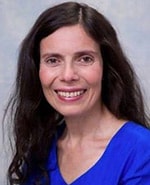 Director of Ananda Meditation Teacher Training
Level 2 Ananda Yoga(R) teacher,
Yoga Alliance E-RYT-500
Ananda Spiritual Travels host
Ananda Minister and Spiritual Counselor
A popular Expanding Light teacher since 1997, Diksha McCord is the Director of the Ananda Meditation Teacher Training program. Nayaswami Diksha, a native Israeli who came to the U.S. in 1990, is a powerful and dynamic woman who has shared yoga postures and yogic teachings across the United States, in Canada and Europe. What is a Nayaswami?
No dates scheduled for Relationship Solutions Through Meditation at this time.
Prices are all-inclusive and cover accommodations, meals, classes or activities, and course materials.
Relationship Solutions Through Meditation starts the afternoon of the first date listed and ends with lunch on the last date. Please see:
You can add extra personal retreat days before and/or after your program. Check availability and costs for the days and accommodations that you require.
Relationship Solutions Through Meditation starts the afternoon of the first date listed. It's ideal to arrive before 4 pm, if you are able to. That way, you can join in the afternoon session of yoga and meditation, which begins at 4:45 pm. Dinner is at 6:30. The first real gathering of your group is at 7:30 pm. If you need to arrive here after 5 pm, that's fine, but it helps us if you let us know at 800-346-5350. We can also put aside a dinner for you if you need to arrive after 7 pm. The program ends with lunch on the last date. Please see our Daily Schedule.
See Transportation and Directions whether you are coming by plane, car, bus or train. Our Frequent Questions page answers many of the questions you might have about How to Go on Retreat.
RELATED PROGRAMS