Health Solutions Through Meditation
Using the tools of meditation, affirmation, visualization, and more, you can open yourself to perfect health.
Are the daily challenges of life starting to affect your health?
Are you too busy to take care of yourself, with no time to relax?
Are you constantly overwhelmed by the demands of life?
Most people don't know how to relax. Some might know how to relax physically, but not mentally.
In this weekend you will learn scientific methods of yoga to help you deal effectively with your daily challenges and keep yourself healthy by using specific spiritual tools:
Conscious breathing to release physical tension
Deep use of affirmations to release mental tension
Visualizations to calm the heart and the mind
Meditation practices to find solutions to daily challenges
At the end of the weekend, you will take with you a personal plan to help you stay healthy and well.
This weekend is given by Nayaswami Diksha, who has used these methods successfully in her own life and shared them with hundreds of students over the years.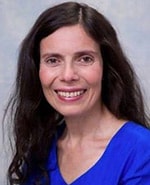 Ananda Minister, Counselor, Level 2 Ananda Yoga teacher, E-RYT-500, Director of Ananda Meditation Teacher Training
What is a nayaswami?
A popular Expanding Light teacher since 1997, Diksha McCord is the Director of the Meditation Teacher Training program. Nayaswami Diksha, a native Israeli who came to the U.S. in 1990, is a powerful and dynamic woman who has shared yoga postures and yogic teachings across the United States, in Canada and Europe.
No dates scheduled for Health Solutions Through Meditation at this time.
Prices are all-inclusive and cover accommodations, meals, classes or activities, and course materials.
Health Solutions Through Meditation starts the afternoon of the first date listed and ends with lunch on the last date. Please see:
You can add extra personal retreat days before and/or after your program. Check availability and costs for the days and accommodations that you require.
Health Solutions Through Meditation starts the afternoon of the first date listed. It's ideal to arrive before 4 pm, if you are able to. That way, you can join in the afternoon session of yoga and meditation, which begins at 4:45 pm. Dinner is at 6:30. The first real gathering of your group is at 7:30 pm. If you need to arrive here after 5 pm, that's fine, but it helps us if you let us know at 800-346-5350. We can also put aside a dinner for you if you need to arrive after 7 pm. The program ends with lunch on the last date. Please see our Daily Schedule.
See Transportation and Directions whether you are coming by plane, car, bus or train. Our Frequent Questions page answers many of the questions you might have about How to Go on Retreat.
RELATED PROGRAMS