Meditation Teacher Training
Our certificate Meditation Teacher Training is for individuals who serve to support others professionally or as a volunteer - life coaches, psychotherapists, ministers and counselors, social workers, Light workers, nurses and doctors, and many other fields. Meditation is mainstream and in great demand, due to the many benefits that research has proved in recent years, as well as to widespread spiritual seeking.
Teaching meditation is one of the greatest services that anyone can offer to others. Through this teacher support center, we want to support you in this service, and help you reach more and more people. It already offers much information and inspiration, and it will grow.
Meditation Teacher
Articles
Inspiration for Your Teaching
Our Contribution to
World Peace
Meditation Teacher
Advice
What is the insightful advice an Ananda Meditation Teacher has presented you?

The most insightful advice an Ananda Meditation Teacher has presented is this: Just leave everything behind except for this very moment. You are here now. More...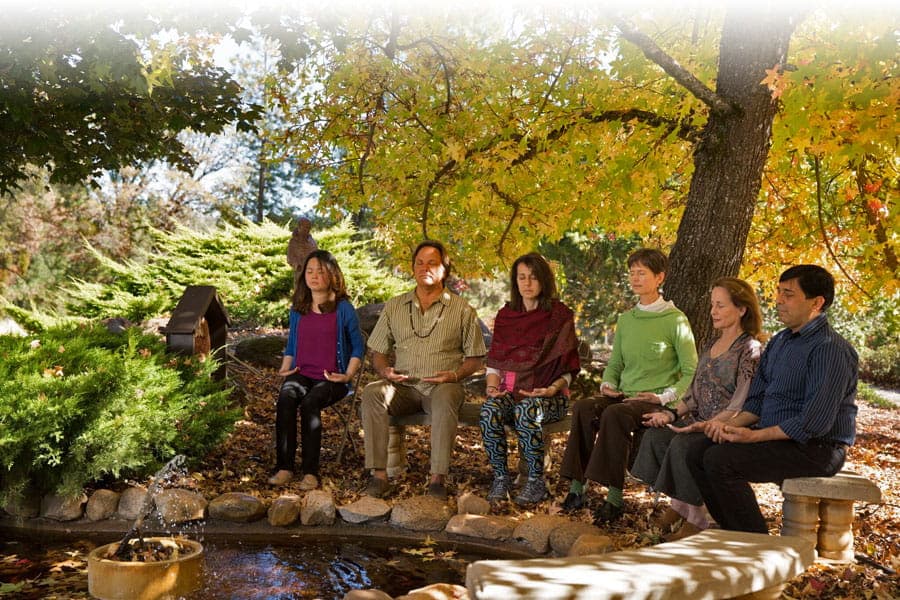 Ananda is a worldwide movement to help you realize the joy of your own higher Self. It is based on the teachings of Paramhansa Yogananda and was founded by his direct disciple Swami Kriyananda in 1968.
Learn More...

CONNECT
14618 Tyler Foote Rd
Nevada City, California 95959
Toll free 800-346-5350
Outside US 530-478-7518
SUBSCRIBE
Receive uplifting emails with inspirational content and news about our retreat programs, travels, and trainings.