Practical Ways to Rejuvenate Your Health

Living Naturally with a Yogic Diet
2-day weekend
There are no dates currently scheduled.
Would you like to eat foods recommended by doctors for optimal health—but don't know how to begin?
Do you feel too busy to cook healthy food for yourself?
Do you want your food to be tasty as well as healthful?
In one short weekend you can revolutionize your energy level and health with guidance and tips for easy vegetarian cooking. Diksha McCord, the author of The Global Kitchen and Vegetarian Cooking for Starters, will share recipes and tips for food that is:
Truly delicious
Satisfying
Filled with life force and nutrients
You will learn dozens of tips for fitting healthy food into your busy lifestyle. She'll prepare some of the dishes for you, so you can learn secrets for great taste in less time.
A vegetarian diet can be made satisfying without lots of dairy fats. You'll learn flavorful ways of preparing beans, tofu, nuts, seeds, and grains.
The weekend will answer such questions as:
How can I fix healthy food quickly?
How can I satisfy my family's desire for great flavor?
How can I use a pressure cooker and rice cooker to save time and food vitality?
How can I plan balanced meals?
What is "conscious cooking"?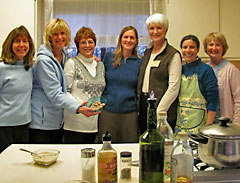 In addition, you'll learn:
A variety of cooking techniques
Principles of healthy eating and living
This is a rare opportunity to meet one-on-one with a gifted vegetarian cook and take practical steps forward to transforming your life.
This course is limited to 12 people.
Practical Ways to Rejuvenate Your Health is led by Kalidas and Melody Hansen
More details about your reservation for Practical Ways to Rejuvenate Your Health
Holistic Health Workshops and Free Resources:

Receive monthly news and inspiration.
Come a Day Early
Relax, Take a Walk,
Get a Massage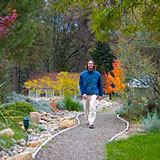 Stay an Extra Day, Relax,
Absorb Your Experience