Achieving Inner Peace & Tranquility

A Flow Series Retreat
Not scheduled at this time.
with Nayaswami Mantradevi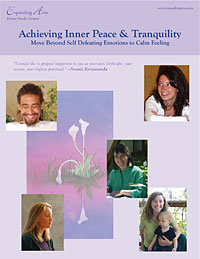 A Flow Series Program: Would you like to have inner peace and greater self-mastery? Are you tired of carrying around old hurts, resentments, and guilt? Of automatically over-reacting or impulsively responding in negative ways?
Let's face it, negative moods of rebellion, anger, and depression affect all of us from time to time. No matter how sincere we are spiritually, these habits from the past can ambush us and rob us of our joy. Exaggerated enthusiasm, attachments, and attractions can also make us off-center and less able to cope effectively with life.
Is it possible to be, as Yoga suggests, "even-minded and cheerful" at all times? This course will give you the steps to make that goal part of your reality.

This course is filled with experiential exercises, discussion, and living examples. It also includes the Full Circle Emotional Awareness Exercises. These exceptional exercises, based on Secrets of Emotional Healing by Swami Kriyananda, explore 26 different emotions, showing underlying causes plus effective techniques to work with each emotion.

During this weekend, you'll discover how to access and become your true loving self.
You'll learn to:
Turn harmful emotions into constructive self-expression
Understand the difference between emotion and feeling
Work with emotions—when to control, and how to avoid repression
Master the keys to redirecting destructive emotional energy
Attract the circumstances you need to succeed
Consciously draw upon the "success powers" of your Inner Self
"My whole relationship with my husband has changed after your class. And the only thing that has changed is me. As a result of me changing, he has changed."
—C.W., CA
"Thank you for this invaluable course and the invaluable wisdom you shared. It has literally saved my life. I now have a point of reference that I can aim for. I am forever grateful."
—Carol W., Elk Grove, CA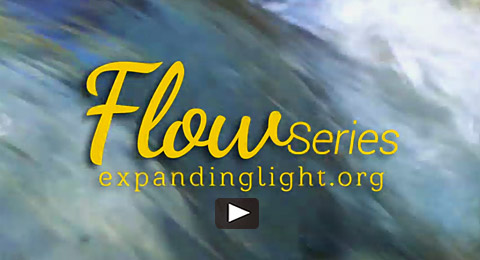 A long-time teacher, Mantradevi has taught hundreds of people how to access their own inner keys to happiness through yoga, emotional healing, creativity, and meditation. In this course she draws together the best from her years of experience in teaching and counseling.
Included in the cost of the course is the workbook—a $75 value.
"This handbook is worth 10 times the class and the class was Super!"
—E. A., Davis, CA
From the workbook: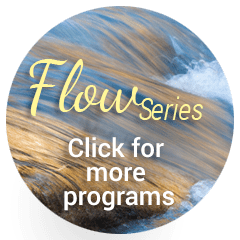 Happiness is a Choice
Happiness can really be defined by what it isn't. When you remove the thought that I must have this or that to be happy, then you have happiness. Happiness is already you. By placing conditions on the heart by desiring or being attached to things, you lose touch with your happiness.
Learning Online Option:
For those who need the convenience of taking this course online, see our extensive offering of classes through Ananda Online. Click here for Acheiving Inner Peace and Tranquility Online.


For more information, please send us a Question or Comment:

Receive monthly news and inspiration.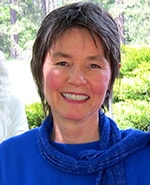 Personal Transformation Retreat Teacher, Spiritual Pilgrimage Leader, Ananda Minister and Counselor, Raja and Ananda Yoga® Teacher.
Nayaswami Mantradevi teaches with insight, clarity and joy, gained from over 35 years of meditating and sharing yoga philosophy. Her concern for others is one of her key qualities, and she has the innate ability to communicate and apply spiritual principles to real life situations. Her classes are creative and experiential, with humor and discussions keeping them lively and interactive.
See all programs, articles, and full bio of Nayaswami Mantradevi.
No dates scheduled for Achieving Inner Peace & Tranquility at this time.
Prices are all-inclusive and cover accommodations, meals, classes or activities, and course materials.
Achieving Inner Peace & Tranquility starts the afternoon of the first date listed and ends with lunch on the last date listed. Check-in is anytime between 1:30 p.m. and 4:30 p.m. at our Front Desk. Your room will be available by 3:00 p.m. Dinner is at 6:30. The first gathering of your group is after dinner.
Please see:
You can add extra personal retreat days before and/or after your program. Check availability and costs for the days and accommodations that you require.
Achieving Inner Peace & Tranquility starts the afternoon of the first date listed. It's ideal to arrive before 4 pm, if you are able to. That way, you can join in the afternoon session of yoga and meditation, which begins at 4:45 pm. Dinner is at 6:30. The first real gathering of your group is at 7:30 pm. If you need to arrive here after 5 pm, that's fine, but it helps us if you let us know at 800-346-5350. We can also put aside a dinner for you if you need to arrive after 7 pm. The program ends with lunch on the last date. Please see our Daily Schedule.
See Transportation and Directions whether you are coming by plane, car, bus or train. Our Frequent Questions page answers many of the questions you might have about How to Go on Retreat.