This program can not be reserved online. To reserve, please e-mail or call us at 1-800-346-5350.


Ayurveda, literally, "The Science of Life," is the ancient healing science from India, used to bring the body back to a state of optimal health.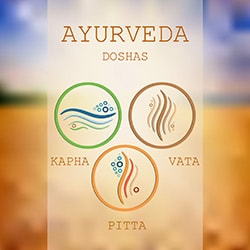 During this fascinating and invaluable weekend, you will learn:
The fundamentals of Ayurveda for a balanced, healthy, happy life.
How to determine your own individual constitution and current state of balance or imbalance
The influences of your body type, the seasons, time of day, and other environmental factors
How the doshas (body types) "speak" to you when you're out of balance or balanced
How to balance the doshas through diet, with yoga postures and pranayama, and through increasing the "sattwic," or elevating parts of your life
Nursing CEU Eligible: 15 hours

You will learn how your constitution influences your preferences in life, how you behave, how you think, and more. You'll learn how to most effectively work with your constitution for all-round health and happiness.
You'll also learn such specifics as:
How to have more harmony in your relationships with others by understanding their Ayurvedic constitution
How to stay healthy when the seasons change or when you travel
Which yoga postures are best for balancing your individual constitution
Understanding your Ayurvedic constitution and how to work with it can help you feel your best on every level. You can have stronger, more consistent energy and health… more calmness and mental clarity… more happiness and well-being.

For more information, please send us a Question or Comment:

Receive monthly news and inspiration.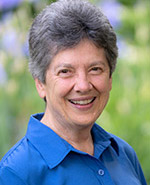 Director, Ananda Yoga®Therapy Training. Certified Yoga Therapist, Clinical Ayurvedic Specialist, Level 2 Ananda Yoga®Teacher, E-RYT-500
Director, Ananda Yoga Therapist Training
Nayaswami Mangala has an impressive background in yoga teacher training, Ayurvedic training and practice, and in-depth medical training and practice.
See all programs, articles, and full bio of Nayaswami Mangala.
No dates scheduled for Practical Ayurveda for Self-Healing at this time.
Prices are all-inclusive and cover accommodations, meals, classes or activities, and course materials.
Practical Ayurveda for Self-Healing starts the afternoon of the first date listed and ends with lunch on the last date listed. Check-in is anytime between 1:30 p.m. and 4:30 p.m. at our Front Desk. Your room will be available by 3:00 p.m. Dinner is at 6:30. The first gathering of your group is after dinner.
Please see:
You can add extra personal retreat days before and/or after your program. Check availability and costs for the days and accommodations that you require.
Practical Ayurveda for Self-Healing starts the afternoon of the first date listed. It's ideal to arrive before 4 pm, if you are able to. That way, you can join in the afternoon session of yoga and meditation, which begins at 4:45 pm. Dinner is at 6:30. The first real gathering of your group is at 7:30 pm. If you need to arrive here after 5 pm, that's fine, but it helps us if you let us know at 800-346-5350. We can also put aside a dinner for you if you need to arrive after 7 pm. The program ends with lunch on the last date. Please see our Daily Schedule.
See Transportation and Directions whether you are coming by plane, car, bus or train. Our Frequent Questions page answers many of the questions you might have about How to Go on Retreat.