Ananda Yoga for Restful Sleep Retreat
Not scheduled at this time.
with Melody Hansen
Nearly one third of the population in the West will be affected by some form of insomnia in their lifetime.
We live in an age of over-stimulation, which makes the nervous system hot, fast, and extroverted. In this overly-stimulated, stressed state, sleep is disrupted, and our natural ability to heal is compromised. Fortunately, yoga has proven to be a natural antidote for reducing stress, as it calms the nervous system and rebalances the mind-body connection.
This weekend will help you make positive changes to prevent the cycle of stress that creates health challenges and increasing imbalance.
This weekend yoga retreat is designed to give you time out, so you can refocus on your quality of life and return to a state of internal harmony. When we create space for spiritual practice and reflection, we can become aware of the patterns in life that cause us to be out of balance. Our hope is that, after this weekend retreat, you will feel refreshed, renewed, and invigorated so you can return to your obligations with greater clarity and peace of mind.
During this retreat you'll learn simple yet effective yogic techniques to prepare for the deeper stages of sleep. You'll also learn to replace fatigue with fresh prana (life-force) to rejuvenate your body cells and return to a state of equilibrium.
This weekend retreat includes:
Three Ananda Yoga sessions specifically designed to induce deep peace, tranquility, and the release of excess tension
A combination of gentle stretches, breathing exercises, yoga postures, and restorative poses to calm the body, mind, and nervous system
Learning how to notice where you hold unconscious tension in order to release it
Restoring your body's natural capacity to heal itself by inviting into yourself an abundance of energy, with the power of Ananda Yoga
Getting in touch with a calm, deep place of stillness inside yourself through Ananda Meditation practice
Learning to calm and cool your mind and nervous system, as well as to introspect, with the help of a peaceful, uplifting environment/retreat center, surrounded by nature
How to make stress-relief a life priority.
We'll help you create a personalized yoga routine to take home, and you'll receive handouts with the weekend's contents, including tips for reducing insomnia
Treat yourself to a weekend of self-healing, with tools to transform your relationship to sleep!
Read Melody's latest blog post about how a student overcame his sleep issues during his teacher training program.

Sample Schedule
Friday
7:30 - 9pm Orientation & Gentle Yoga to Relax and Let Go
Saturday
10am - Noon Ananda Yoga to Relax and Restore
Noon-12:30pm Ananda Meditation
Free Afternoon for Walking, Massage, or a tour of Ananda Village
4:45 - 6:30pm Guided Spiritual Practices
7:30 - 9pm Restorative Yoga for Restful Sleep
Sunday
9:30 - 11am Taking Your Practice Home
For more information, please send us a Question or Comment:

Receive monthly news and inspiration.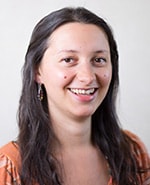 Director of Ananda Yoga® Teacher Training, Director of Restorative Yoga Teacher Training, Level 2 Ananda Yoga Teacher, E-RYT 500, C-IAYT, Certified Ananda Yoga Therapist, Ananda Meditation® Teacher
Melody is an extraordinary yoga teacher, who conveys her great knowledge of yoga asanas—from physical mechanics to spiritual upliftment—with a blend of graciousness, authority, and fun. One of Melody's greatest strengths is the purity of her transmission of Yoga. She has very little egotism to block the clear flow of inspiration she shares. Her inner life is committed and deep, and she's able to help students experience that depth in their yoga practice.
No dates scheduled for Ananda Yoga for Restful Sleep Retreat at this time.
Prices are all-inclusive and cover accommodations, meals, classes or activities, and course materials.
Ananda Yoga for Restful Sleep Retreat starts the afternoon of the first date listed and ends with lunch on the last date listed. Check-in is anytime between 1:30 p.m. and 4:30 p.m. at our Front Desk. Your room will be available by 3:00 p.m. Dinner is at 6:30. The first gathering of your group is after dinner.
Please see:
You can add extra personal retreat days before and/or after your program. Check availability and costs for the days and accommodations that you require.
Ananda Yoga for Restful Sleep Retreat starts the afternoon of the first date listed. It's ideal to arrive before 4 pm, if you are able to. That way, you can join in the afternoon session of yoga and meditation, which begins at 4:45 pm. Dinner is at 6:30. The first real gathering of your group is at 7:30 pm. If you need to arrive here after 5 pm, that's fine, but it helps us if you let us know at 800-346-5350. We can also put aside a dinner for you if you need to arrive after 7 pm. The program ends with lunch on the last date. Please see our Daily Schedule.
See Transportation and Directions whether you are coming by plane, car, bus or train. Our Frequent Questions page answers many of the questions you might have about How to Go on Retreat.