Enjoy an After-Holiday and New Year "Breather" — Literally

Reclaim your inner peace and find deep refreshment with yoga postures, centering breaths, and meditation. You'll be amazed how restored you'll feel after two days of focused and deep relaxation time.

Experience how to use your body and mind together, to keep you mentally positive and physically healthy.
You'll enjoy a glorious retreat that includes:
Special yoga postures sessions for renewal and revitalization.

Guidance in a practical and inspiring technique of meditation. An important way to maintain your peace of mind in the coming year.

Practice affirmations that are particular and applicable to each yoga posture, in order to get maximum benefit from the asanas.

Through all the classes: how to use the breath for deeper calmness and centering.

An evening of Restorative Yoga—yoga postures with the body supported by pillows and blankets, and all you do is relax deeply. Ideal for erasing all traces of holiday fatigue.
Whether you are new to the practice of yoga or an experienced yogi, this retreat will be an experience to help you restore the awareness of your highest Self: Perfect joy and love.
Your retreat will be led by Dayavati and Uma, certified Ananda Yoga® and Meditation teachers. They are gifted yoga instructors, both of them warm and engaging, knowlegeable and very approachable. Dayavati's years of yoga postures experience give her a depth that makes her a very popular instructor and retreat leader. Uma's bubbly enthusiasm and kind and intuitive manner will uplift you and feel like you have a friend for life.
The hatha yogi (a yogi is one who practices the yoga science) learns to include his body in the general circle of his awareness, to live in his body instead of merely existing in it. Make the body an ally, not a neutral neighbor or even a foe, of the soul in its search for expanding awareness.
—Swami Kriyananda, Ananda Yoga for Higher Awareness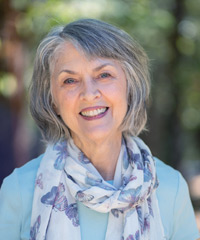 Ananda Yoga® Instructor (RYT 200) and Certified Ananda Yoga Therapist
Dayavati Barsic, Ananda Yoga® Instructor (RYT 200) and Certified Ananda Yoga Therapist, is a well-loved teacher, known for her expertise and gentle manner. The mother of 5 wonderful children, and 6 grandchildren, she has taught yoga for more than 30 years.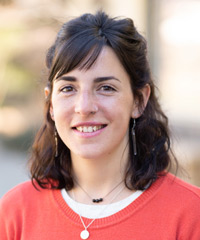 Uma Bottaro is a vibrant, energetic, and joy-filled burst of sunshine. As an Ananda Yoga Teacher, her depth of spirit and caring nature shine through, as you will experience during her classes and led sadhanas. Uma serves at The Expanding Light Yoga Retreat. Marketing, web and flyer design, helping to lead programs and teaching yoga are some of the jobs that she lends her talents to.
No dates scheduled for Yoga For Renewal at this time.
Prices are all-inclusive and cover accommodations, meals, classes or activities, and course materials.
Yoga For Renewal starts the afternoon of the first date listed and ends with lunch on the last date listed. Check-in is anytime between 1:30 p.m. and 4:30 p.m. at our Front Desk. Your room will be available by 3:00 p.m. Dinner is at 6:30. The first gathering of your group is after dinner.
Please see:
You can add extra personal retreat days before and/or after your program. Check availability and costs for the days and accommodations that you require.
Yoga For Renewal starts the afternoon of the first date listed. It's ideal to arrive before 4 pm, if you are able to. That way, you can join in the afternoon session of yoga and meditation, which begins at 4:45 pm. Dinner is at 6:30. The first real gathering of your group is at 7:30 pm. If you need to arrive here after 5 pm, that's fine, but it helps us if you let us know at 800-346-5350. We can also put aside a dinner for you if you need to arrive after 7 pm. The program ends with lunch on the last date. Please see our Daily Schedule.
See Transportation and Directions whether you are coming by plane, car, bus or train. Our Frequent Questions page answers many of the questions you might have about How to Go on Retreat.