Teachers
More Information
Yoga and meditation are for everyone. In this retreat you will receive:
Spiritual support and guidance in a beautiful and uplifting environment
Instruction in yoga postures and other techniques for good health in body, mind, and spirit
An effective, easy-to-practice meditation technique for greater peace of mind, concentration, and happiness
Resources you can take home: handouts, as well as online video/audio resources for spiritual inspiration and support
Delicious, healthy vegetarian cuisine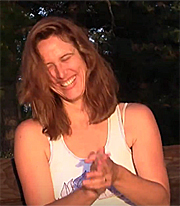 This weekend will be deeply relaxing, energizing, and restoring; plus, you will leave with tools to add into your daily life to keep yourself more stress-free. If you've always wanted to learn to meditate or to try yoga, this is an ideal time and setting in which to begin!
Try out these tips below and release all tensions from your daily life.
Tips for a Calmer and More Focused Mind
If you are feeling tense, inhale and tense the body all over, making fists and squeezing your muscles. Then, exhale forcefully as you release all the tension. Pay attention to places you may still be holding tension—the jaw? The shoulders? Backs of the knees? Try to "breathe" into those areas and relax them consciously.
Sit quietly and breathe very slowly and gently through the nose. Inhale to a count of 5, hold the breath for 5, and exhale to a count of 5. Repeat 6 to 12 times.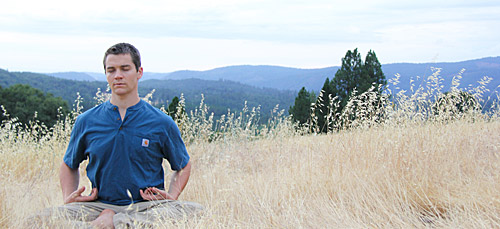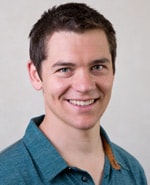 Ananda Meditation Teacher
Ananda Yoga Instructor, E-RYT 500'
Ananda Yoga Instructor, E-RYT 500
Ananda Meditation Teacher
Badri Matlock is a dynamic young teacher and program leader. His dedicated practice of yoga and meditation began at age 17, and he has lived and taught at Ananda since 2009. He holds a Bachelor's of Science degree in Kinesiology from California State Long Beach.
No dates scheduled for Yoga and Meditation for Beginners Retreat at this time.
Prices are all-inclusive and cover accommodations, meals, classes or activities, and course materials.
Yoga and Meditation for Beginners Retreat starts the afternoon of the first date listed and ends with lunch on the last date. Please see:
You can add extra personal retreat days before and/or after your program. Check availability and costs for the days and accommodations that you require.
Yoga and Meditation for Beginners Retreat starts the afternoon of the first date listed. It's ideal to arrive before 4 pm, if you are able to. That way, you can join in the afternoon session of yoga and meditation, which begins at 4:45 pm. Dinner is at 6:30. The first real gathering of your group is at 7:30 pm. If you need to arrive here after 5 pm, that's fine, but it helps us if you let us know at 800-346-5350. We can also put aside a dinner for you if you need to arrive after 7 pm. The program ends with lunch on the last date. Please see our Daily Schedule.
See Transportation and Directions whether you are coming by plane, car, bus or train. Our Frequent Questions page answers many of the questions you might have about How to Go on Retreat.
RELATED PROGRAMS