Yoga and Meditation for Beginners Retreat

There are no dates currently scheduled.
Yoga and meditation are for everyone. In this retreat you will receive:
Spiritual support and guidance in a beautiful and uplifting environment
Instruction in yoga postures and other techniques for good health in body, mind, and spirit
An effective, easy-to-practice meditation technique for greater peace of mind, concentration, and happiness
Resources you can take home: handouts, as well as online video/audio resources for spiritual inspiration and support
Delicious, healthy vegetarian cuisine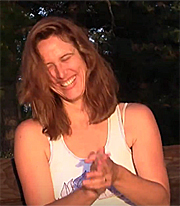 This weekend will be deeply relaxing, energizing, and restoring; plus, you will leave with tools to add into your daily life to keep yourself more stress-free. If you've always wanted to learn to meditate or to try yoga, this is an ideal time and setting in which to begin!
Try out these tips below and release all tensions from your daily life.
Tips for a Calmer and More Focused Mind
If you are feeling tense, inhale and tense the body all over, making fists and squeezing your muscles. Then, exhale forcefully as you release all the tension. Pay attention to places you may still be holding tension—the jaw? The shoulders? Backs of the knees? Try to "breathe" into those areas and relax them consciously.
Sit quietly and breathe very slowly and gently through the nose. Inhale to a count of 5, hold the breath for 5, and exhale to a count of 5. Repeat 6 to 12 times.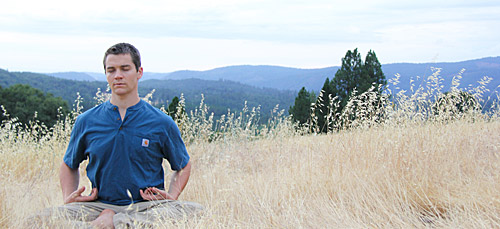 More details about your reservation for Yoga and Meditation for Beginners Retreat