Join us this weekend to experience how yoga postures and meditation work together to enhance your experience of both, and to leave you more energized and uplifted than you would ever imagine.
Yoga postures provide excellent exercise, but when they are used in combination with meditation, affirmations, and an awareness of inner energy, they are a tremendous boost to your spiritual life.
During this joyful weekend, you will learn:
• Proper alignment for yoga postures and how to make poses work for your individual needs and constraints
• A practical and inspiring approach to meditation that can work for you (even if you've had difficulty with meditation in the past)
* The power of affirmations and how to use them with yoga postures
• How to bring more heart quality into your yoga postures and your meditation
• A yoga postures routine for energizing the chakras
You'll discover a style of yoga that prepares you for a relaxed and upifted meditation, and a meditation style that leaves you feeling ready to greet the day with your very best energy.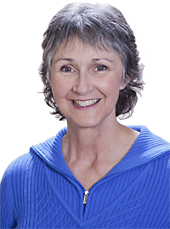 Sahaja is a minister and yoga teacher who has been practicing yoga postures and meditation since 1975. Loving the sense of calm the practices brought her, in 1991 she joined Ananda's community in Palo Alto and began practicing with greater depth and regularity.
No dates scheduled for Deepen Your Yoga Practice at this time.
Prices are all-inclusive and cover accommodations, meals, classes or activities, and course materials.
Deepen Your Yoga Practice starts the afternoon of the first date listed and ends with lunch on the last date. Please see:
You can add extra personal retreat days before and/or after your program. Check availability and costs for the days and accommodations that you require.
Deepen Your Yoga Practice starts the afternoon of the first date listed. It's ideal to arrive before 4 pm, if you are able to. That way, you can join in the afternoon session of yoga and meditation, which begins at 4:45 pm. Dinner is at 6:30. The first real gathering of your group is at 7:30 pm. If you need to arrive here after 5 pm, that's fine, but it helps us if you let us know at 800-346-5350. We can also put aside a dinner for you if you need to arrive after 7 pm. The program ends with lunch on the last date. Please see our Daily Schedule.
See Transportation and Directions whether you are coming by plane, car, bus or train. Our Frequent Questions page answers many of the questions you might have about How to Go on Retreat.
RELATED PROGRAMS