Spiritualize Your Daily Life Retreat

Attitudes for Everyday Joy and Success
Jul 28 – 30, 2017
Nov 10 – 12, 2017
Spiritualizing your day to day activities may seem elusive, but only when you look for happiness in the wrong place—outside of yourself. When you gain the simple tools to re-focus your energy inward, you discover that a deeply fulfilling happiness is part of your own nature.

You will learn and experience:
An extremely effective, classical technique of meditation taught by Paramhansa Yogananda.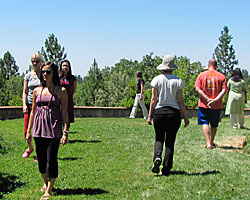 How to be positively magnetic using simple affirmations that re-train the brain
Walking meditation to draw more uplifted awareness and creativity to your life
Seeing the Divine Hand in your own life and in each person's unique expression
Guided sessions of Ananda Yoga that re-instill deep calm and rejuvenation to the body and spirit
Techniques to draw upon your own intuitive guidance.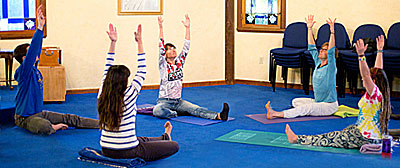 In two short days, you can literally turn your life around. You will leave feeling rejuvenated, with hope restored—from reconnecting with your own Higher Self. What you learn here can be used to transform your life on a daily basis. We look forward to sharing this time with you!
More details about your reservation for Spiritualize Your Daily Life Retreat

or e-mail or call us at 1-800-346-5350
Costs (SYDL)
Costs are on a per person basis.
Jul 28 – 30, 2017
Nov 10 – 12, 2017
Tent /
RV
Standard
Shared
Standard
Private
Deluxe
Shared
Deluxe
Private
$252
$318
$450
$410
$592
Prices are all-inclusive and cover accommodations, meals, classes or activities, and course materials.
Spiritualize Your Daily Life Retreat starts the afternoon of the first date listed and ends with lunch on the last date. Please see: