Spirit, Light, and Harmony

An Integrated Spiritual Lifestyle
Not scheduled at this time.
with Nayaswami Maria
With these 5 days you can answer for yourself the most commonly asked question by Retreat guests: How can I take this inspiration home? You will experience what it is like to live a spiritual life every day, with specific tools to take home.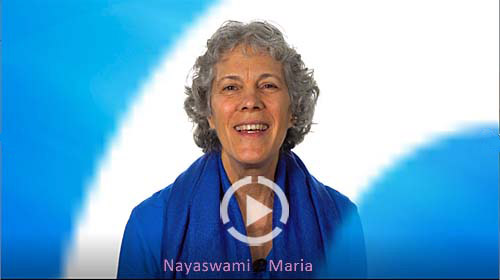 When I first wanted to learn to meditate at age 21, I discovered Ananda. Learning meditation from people who were living a lifestyle based on meditation made perfect sense to me. "This could work," I thought. And, it did!

I learned to meditate from Ananda 44 years ago, and meditation has been part of every day of my life since then. If we want to develop the inward changes we each are yearning for, we need to find support in all aspects of our lives. We need to look at the whole picture of our life: responsibilities, work, family, health, spirit—as part of an overall and natural flow.
This 5-day program helps you do exactly that! You will come away with the experience, tools, and techniques to make lasting changes in your life, and to realize the eternal joy that lives within you always.
Program Schedule

Sunday
Monday
Morning: Making meditation real in your life. What will support that?
Afternoon: Tea at Crystal Hermitage: "Your Spiritual Questions Answered"
Evening: Free
Tuesday
Morning: How music affects you. Importance of the vibrations we take into ourselves. How to use your voice to increase your inspiration. How to notice changes in your voice as a key to your emotions.
Afternoon:

Karma Yoga experience at the Meditation Retreat

Evening: Experience of Healing Prayers
Wednesday
Morning: What is superconscious living?
Afternoon:

Inspirational outing to Shrine of the Masters

Evening: Free
Thursday
Morning: Guided mini-seclusion at Crystal Hermitage
Afternoon: Unlocking your creativity with art
Evening: Chanting workshop
Friday
Morning: Making your plan to take this home
For more information, please send us a Question or Comment:

Receive monthly news and inspiration.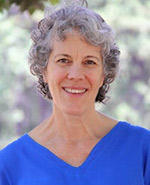 Inspirational teacher of Ananda meditation & yoga philosophy; Ananda Minister & Spiritual Counselor. What is a nayaswami?
Nayaswami Maria is a deep soul who rests her life in the Divine Spirit - her service to others as a teacher, spiritual guide, musician, gardener are all roles she plays while centered in her heart. Over more than 40 years she has studied yoga philosophy such as the Bhagavad Gita and teachings of Paramhansa Yogananda and then she has lived those teachings through a lifestyle of daily Kriya Yoga meditation and service to others. Maria's grounded and open heart allow her to make new friends easily as she gently meets people wherever they are at in their lives as they seek to grow their spiritual path.
See all programs, articles, and full bio of Nayaswami Maria.
No dates scheduled for Spirit, Light, and Harmony at this time.
Prices are all-inclusive and cover accommodations, meals, classes or activities, and course materials.
Spirit, Light, and Harmony starts the afternoon of the first date listed and ends with lunch on the last date listed. Check-in is anytime between 1:30 p.m. and 4:30 p.m. at our Front Desk. Your room will be available by 3:00 p.m. Dinner is at 6:30. The first gathering of your group is after dinner.
Please see:
You can add extra personal retreat days before and/or after your program. Check availability and costs for the days and accommodations that you require.
Spirit, Light, and Harmony starts the afternoon of the first date listed. It's ideal to arrive before 4 pm, if you are able to. That way, you can join in the afternoon session of yoga and meditation, which begins at 4:45 pm. Dinner is at 6:30. The first real gathering of your group is at 7:30 pm. If you need to arrive here after 5 pm, that's fine, but it helps us if you let us know at 800-346-5350. We can also put aside a dinner for you if you need to arrive after 7 pm. The program ends with lunch on the last date. Please see our Daily Schedule.
See Transportation and Directions whether you are coming by plane, car, bus or train. Our Frequent Questions page answers many of the questions you might have about How to Go on Retreat.