Dates
Mar 3 – 7, 2019
Oct 20 – 24, 2019
Tent
RV
Standard
Shared
Standard
Private
Deluxe
Shared
Deluxe
Private
$492
$648
$904
$828
$1172
This course will guide you to embrace the next step on your unique spiritual journey with a sense of adventure, divine guidance, and ever-new joy.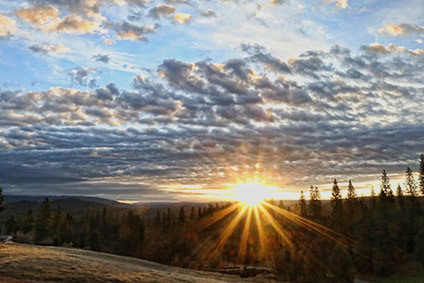 Your 4-day retreat will include:
A practical and profound technique of meditation you can practice daily for inspiration and transformation
Introspection on your life lessons and aspirations
What is true joy, and how do you find it?
How to use affirmations effectively
Spiritual attitudes for the road ahead: gratitude, even-mindedness, and willingness
Gentle yoga postures workshop, adapted for your body, and giving you a routine to use at home
The Soul's journey: Why do we incarnate? What is Karma? What is our spiritual purpose? Looking at the 4 stages of life.
Personal time for quiet reflection in a beautiful environment
How to draw divine guidance for achieving your goals
Release past limitations and identifications for greater freedom, focused energy, and attunement to divine grace.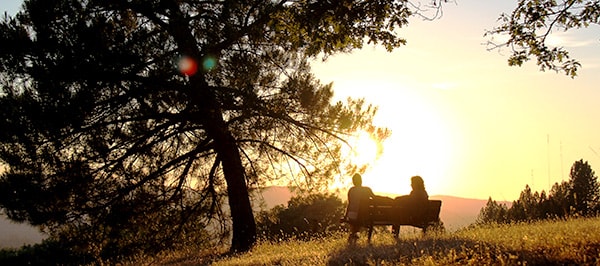 "We fail to recognize life for the opportunity, the very adventure, that it is: the opportunity to develop ourselves to our full potential as human beings; and the adventure of discovering hitherto unknown facets of our own selves." —Education for Life by Swami Kriyananda
For more information, please send us a Question or Comment:

Receive monthly news and inspiration.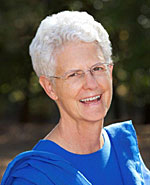 Ananda Minister and Counselor, Ananda Meditation Teacher
Nayaswami Mukti is a certified Ananda Meditation teacher and has worked for years in Ananda's ministry, teaching a variety of classes in Ananda meditation groups and in programs at The Expanding Light. Her warm and caring nature, her lively sense of humor, and her clear-minded and practical approach to applying the spiritual teachings in one's own life win her retreat weekends rave reviews.

or e-mail or call us at 1-800-346-5350
Costs (SMPL)
Costs are on a per person basis.
Mar 3 – 7, 2019
Oct 20 – 24, 2019
Tent
RV
Standard
Shared
Standard
Private
Deluxe
Shared
Deluxe
Private
$492
$648
$904
$828
$1172
Prices are all-inclusive and cover accommodations, meals, classes or activities, and course materials.
How to Work with Change: Achieving Your True Goals starts the afternoon of the first date listed and ends with lunch on the last date. Please see:
Pick up & drop off at Sacramento Airport. Click links for details.
You can add extra personal retreat days before and/or after your program. Check availability and costs for the days and accommodations that you require.
How to Work with Change: Achieving Your True Goals starts the afternoon of the first date listed. It's ideal to arrive before 4 pm, if you are able to. That way, you can join in the afternoon session of yoga and meditation, which begins at 4:45 pm. Dinner is at 6:30. The first real gathering of your group is at 7:30 pm. If you need to arrive here after 5 pm, that's fine, but it helps us if you let us know at 800-346-5350. We can also put aside a dinner for you if you need to arrive after 7 pm. The program ends with lunch on the last date. Please see our Daily Schedule.
See Transportation and Directions whether you are coming by plane, car, bus or train. Our Frequent Questions page answers many of the questions you might have about How to Go on Retreat.
RELATED PROGRAMS