Living from the Inside Out Retreat

Find Solutions to Life's Challenges
Not scheduled at this time.
with Nayaswami Mukti
During this retreat, you will:
Learn meditation techniques to connect to your highest self
Explore tools and attitudes to maintain inspiration throughout the day
Look at attitudes that hold you back from higher awareness
Learn how to connect with your higher self—for better relationships, for harmony inwardly and outwardly, and to find solutions in daily life.
Don't be bogged down by negative emotions and old bad habits. A wonderful clarity and positive energy comes with dynamically connecting to your highest self. Even a little meditation and attention can open the door for you to discover a storehouse of solutions within yourself.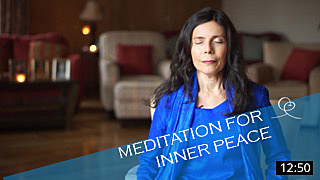 Watch this video on feeling Inner Peace
"Don't let others define you in their terms. Live by what you know of yourself, inwardly. Your abiding reality is the peace, love, and joy you have experienced in your own soul. —Swami Kriyananda, Meditation for Starters
This will be a dynamic, joyful, and fun weekend, with tools to use for the rest of your life.
What our guests say:
"The experience was amazing. I was introduced to many principles that have helped me navigate through life. I will definitely be back soon." -MM Fresno, CA
"Just returned from the Living From the Inside Out retreat with Mukti Deranja. This class was the perfect next step in my path of yoga and meditation, providing me with practical tools that I can use when specific challenges arise, from procrastination to working with difficult people. Mukti created a warm, welcoming environment in which to share and explore ways to help ourselves become the people we are meant to be. Her wise, cheerful, and patient manner belied a seriously targeted set of tools that anyone can practice to navigate daily life. Highly recommend this eminently practical course!" - C.S., Oakland, CA
"Wonderful, simple exercises that bring profound teachings. Clear, straightforward explanations." - Michael, Palo Alto, CA
"This coures is a well-sequenced, delightfully offered instruction. I felt at at ease while at the same time learning profoundly useful techniques. Interaction is offered with a kind invitation. We learned that this special gift of meditation is accessible to all, and that the skill is buildable with continued practice. We noticed this within the process of the class itelf, and so we can easily imagine how the practice can continue to grow one's connection to the superconsciousness or God in one's daily life. I highly recommend the class." - B.D., Sacramento, CA
"In a few simple descriptions, I understood the different types of influences within myself and techniques that could help me move toward higher consciousness. Very helpful and easy to understand." - K.S., Rescue, CA
"I gained a sense of peace, calmness, and insights for my personal practice - tools for balancing the inner and outer world, techniques to bring energy to higher consciousness." - V.H., Sacramento, CA
3 Tips for Living from the Inside Out
1. Take a few minutes of personal quiet time, noticing the flow of breath inside the nose, letting the world carry on without you. Make this a daily habit.
2. Notice negative thoughts and choose to release them. Discover new ways to approach a situation.
3. Place your index finger at the point between the eyebrows and concentrate (with relaxation) at that point. How do you feel?
For more information, please send us a Question or Comment:

Receive monthly news and inspiration.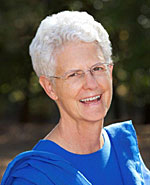 Inspirational teacher and retreat leader, Ananda Meditation Teacher, Ananda Minister and Spiritual Counselor
Nayaswami Mukti has been creating and leading a variety of inspirational retreats at The Expanding Light Retreat for the past many years. The themes and facets of her retreat programs reflect her own long-term and deep exploration to let every aspect of her life flow from a deep Kriya Yoga meditation practice. Her life has been one of uplifting service ranging from her full-time career as a speech therapist, to being a key member of the Ananda Music Ministry and to her out-reach to Ananda Meditation groups.
See all programs, articles, and full bio of Nayaswami Mukti.
No dates scheduled for Living from the Inside Out Retreat at this time.
Prices are all-inclusive and cover accommodations, meals, classes or activities, and course materials.
Living from the Inside Out Retreat starts the afternoon of the first date listed and ends with lunch on the last date. It's ideal to arrive before 4 pm, if you are able to. That way, you can join in the afternoon session of guided yoga postures and meditation, which begins at 4:45. Dinner is at 6:30. The first real gathering of your group is after dinner. Please see:
You can add extra personal retreat days before and/or after your program. Check availability and costs for the days and accommodations that you require.
Living from the Inside Out Retreat starts the afternoon of the first date listed. It's ideal to arrive before 4 pm, if you are able to. That way, you can join in the afternoon session of yoga and meditation, which begins at 4:45 pm. Dinner is at 6:30. The first real gathering of your group is at 7:30 pm. If you need to arrive here after 5 pm, that's fine, but it helps us if you let us know at 800-346-5350. We can also put aside a dinner for you if you need to arrive after 7 pm. The program ends with lunch on the last date. Please see our Daily Schedule.
See Transportation and Directions whether you are coming by plane, car, bus or train. Our Frequent Questions page answers many of the questions you might have about How to Go on Retreat.