How to Be Your Best Self

Attuning Yourself with the Universal Power within You
Not scheduled at this time.
with Nayaswami Krishnadas
Take two days to step back and assess your life. Are you moving in the direction that's right for you? Are you expressing and enjoying the best parts of yourself in your life?
It's so easy to move through life unthinkingly. Use this inspiring weekend, filled with useful, time-tested tools, to get a fresh start on your life—to help you move in the direction most satisfying to you.
You will learn to:
Gain clarity on your ideas
Identify your true life goals and assess your stumbling blocks
Learn to use meditation to connect with your higher Self
Consciously draw upon the "success powers" of your Inner Being
Gain new tools to help you make desired changes:
Overcome self-doubt and the doubt of others
Use willpower and concentration to move toward your goals
Explore the power of thought, through affirmations and visualizations
You will learn a classic technique of meditation and concentration, plus powerful proven affirmations, as given by Paramhansa Yogananda.
You will experience the power that lies within you always. You have the choice to become who you want to be--to enjoy being yourself!
"Use constructively the power you already have, and more will come. Tune yourself with Cosmic Power. Then you will possess the creative power of Spirit. Power from the dynamic Source of your being will flow through you so that you will be creative in the world of business, the world of thought, or the world of wisdom." – Paramhansa Yogananda
For more information, please send us a Question or Comment:

Receive monthly news and inspiration.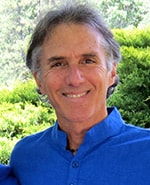 Spiritual Travel Host, Meditation Teacher, Manager of Guest Groups, Ananda Minister and Counselor
What is a nayaswami?
An exceptionally knowledgeable and gifted meditation teacher, Nayaswami Krishnadas shares his passion for meditation with dynamic enthusiasm. Over the last three decades he has taught thousands of people, from all over the world, how to meditate.
See all programs, articles, and full bio of Nayaswami Krishnadas.
No dates scheduled for How to Be Your Best Self at this time.
Prices are all-inclusive and cover accommodations, meals, classes or activities, and course materials.
How to Be Your Best Self starts the afternoon of the first date listed and ends with lunch on the last date listed. Check-in is anytime between 1:30 p.m. and 4:30 p.m. at our Front Desk. Your room will be available by 3:00 p.m. Dinner is at 6:30. The first gathering of your group is after dinner.
Please see:
You can add extra personal retreat days before and/or after your program. Check availability and costs for the days and accommodations that you require.
How to Be Your Best Self starts the afternoon of the first date listed. It's ideal to arrive before 4 pm, if you are able to. That way, you can join in the afternoon session of yoga and meditation, which begins at 4:45 pm. Dinner is at 6:30. The first real gathering of your group is at 7:30 pm. If you need to arrive here after 5 pm, that's fine, but it helps us if you let us know at 800-346-5350. We can also put aside a dinner for you if you need to arrive after 7 pm. The program ends with lunch on the last date. Please see our Daily Schedule.
See Transportation and Directions whether you are coming by plane, car, bus or train. Our Frequent Questions page answers many of the questions you might have about How to Go on Retreat.