Pilgrimage offers a unique opportunity to deepen your connection with God; it can transform your life. When we decide to focus on God more completely, our efforts are always blessed.
Ananda has been dedicated to God from its earliest beginnings, and hundreds of devotees living here or visiting here through the decades have sought God's presence on these grounds. Our guiding inspiration, Swami Kriyananda, lived at Ananda Village for over 40 years, and now his body rests here in a sacred shrine. The blessings of God and our line of Gurus are a great gift Ananda has to give the world.
Your days of pilgrimage will include ample time to meditate in the holy places of Ananda Village.
The Moksha Mandir – where Swamiji's body rests – a place of extraordinary, expansive calmness and bliss
Swami Kriyananda's meditation room – the divine power there is life-changing
Crystal Hermitage Chapel – Swami Kriyananda asked that we meditate here before coming to events at Crystal Hermitage. Pilgrims describe the feeling here as divinely sweet.
Shrine of the Masters – with its sacred relics of Yogananda, Sri Yukteswar, Lahiri Mahasaya, Ananda Mayee Ma, Master's mother, and Swami Kriyananda.
Crystal Hermitage Dome
Ananda Meditation Retreat Temple
The serene gardens and "power spots" at Ananda Meditation Retreat
Babaji's Cave at Ananda Meditation Retreat
Lahiri Mandir
We will also enjoy some guided activities to help us attune to Nature's divine presence.
We will enjoy spiritual fellowship, kirtan, readings from Yogananda's writing, and practicing the presence of God, in addition to wonderful food and comfortable accommodations.
Your guides, Anandi and Bharat Cornell, both here from the earliest days of Ananda, can share the history and inspiring stories of Ananda through the years.
About this pilgrimage, Anandi says: Bharat and I have been blessed to go on pilgrimage to India, the Holy Land, Yogananda's shrines in Los Angeles, and to Assisi, Italy. We find the spiritual power in some of our Ananda pilgrimage sites equal to those around the world. The experience of pilgrimage itself, whatever the destination—of setting aside outward concerns to fully open your mind and heart to God— draws unparalleled blessings and transformations.
This 5-day experience will provide a unique boost to your devotion and spiritual life!
The benefit of pilgrimage to holy places is not because of their rich history, but for the fact that divine blessings can be experienced when visiting them. Their very soil is impregnated with a higher consciousness. —Swami Kriyananda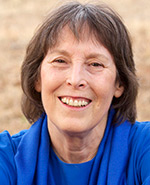 Kriyacharya, Ananda Minister, Counselor, Level 2 Meditation Teacher, Raja Yoga Teacher
What is a nayaswami?
Nayaswami Anandi is known for her natural warmth, humor, wisdom, and kindness. Almost since her arrival at Ananda in 1971 as a founding member of Ananda, she has been sharing the teachings of Paramhansa Yogananda.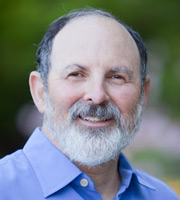 Bharat Joseph Cornell has helped people experience inner peace through his meditation and nature awareness work for thirty years. He has written six "Sharing Nature" books that have been published in twenty foreign languages and have "sparked a worldwide revolution in nature education." Millions of people around the world have enjoyed his joyful and inspiring nature writings and workshops.
No dates scheduled for Pilgrimage on the Path of Kriya Yoga at this time.
Prices are all-inclusive and cover accommodations, meals, classes or activities, and course materials.
Pilgrimage on the Path of Kriya Yoga starts the afternoon of the first date listed and ends with lunch on the last date. Please see:
You can add extra personal retreat days before and/or after your program. Check availability and costs for the days and accommodations that you require.
Pilgrimage on the Path of Kriya Yoga starts the afternoon of the first date listed. It's ideal to arrive before 4 pm, if you are able to. That way, you can join in the afternoon session of yoga and meditation, which begins at 4:45 pm. Dinner is at 6:30. The first real gathering of your group is at 7:30 pm. If you need to arrive here after 5 pm, that's fine, but it helps us if you let us know at 800-346-5350. We can also put aside a dinner for you if you need to arrive after 7 pm. The program ends with lunch on the last date. Please see our Daily Schedule.
See Transportation and Directions whether you are coming by plane, car, bus or train. Our Frequent Questions page answers many of the questions you might have about How to Go on Retreat.