Kundalini Power

Find Inner Freedom Through Yoga Practices
Not scheduled at this time.
with Badri Matlock
Raising Kundalini is the key to Self-realization.
This weekend you will receive:
Specific yoga postures and pranayama exercises to help awaken the kundalini energy
How to deepen your yoga practice with the power of thought
Energization Exercises to enhance will and life force
Attitudes and behaviors that coax kundalini upwards
A simple and profound technique of meditation given by Yogananda to help magnetize the spiritual eye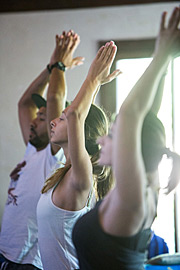 This program is open to anyone and is led by experienced yoga and meditation teacher Badri Matlock, with the support of other Expanding Light teachers and staff.
"Your mental attitudes are important. Spiritual progress isn't only a matter of practicing the yoga techniques!
"Every time you think good thoughts, the kundalini begins to move upward. Every time you hate people or hold harsh thoughts about them, the kundalini automatically moves downward. When you love others selflessly, or think kind thoughts about them, it moves up the spine.
"Kundalini is not awakened by techniques alone."
-from the Essence of Self-Realization by Paramhansa Y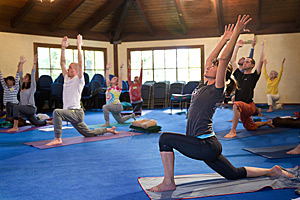 ogananda
"To awaken the kundalini is essential for spiritual aspirants. Without such awakening there can be no true spiritual unfoldment." – Swami Kriyananda
"Kundalini is man's greatest single key to enlightenment." -Swami Kriyananda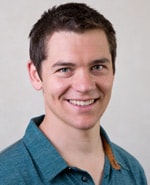 Ananda Meditation Teacher, Ananda Yoga Instructor, E-RYT 500'
Ananda Yoga Instructor, E-RYT 500
Ananda Meditation Teacher
Badri Matlock is a dynamic young teacher and program leader. His dedicated practice of yoga and meditation began at age 17, and he has lived and taught at Ananda since 2009. He holds a Bachelor's of Science degree in Kinesiology from California State Long Beach.
No dates scheduled for Kundalini Power at this time.
Prices are all-inclusive and cover accommodations, meals, classes or activities, and course materials.
Kundalini Power starts the afternoon of the first date listed and ends with lunch on the last date listed. Check-in is anytime between 1:30 p.m. and 4:30 p.m. at our Front Desk. Your room will be available by 3:00 p.m. Dinner is at 6:30. The first gathering of your group is after dinner.
Please see:
You can add extra personal retreat days before and/or after your program. Check availability and costs for the days and accommodations that you require.
Kundalini Power starts the afternoon of the first date listed. It's ideal to arrive before 4 pm, if you are able to. That way, you can join in the afternoon session of yoga and meditation, which begins at 4:45 pm. Dinner is at 6:30. The first real gathering of your group is at 7:30 pm. If you need to arrive here after 5 pm, that's fine, but it helps us if you let us know at 800-346-5350. We can also put aside a dinner for you if you need to arrive after 7 pm. The program ends with lunch on the last date. Please see our Daily Schedule.
See Transportation and Directions whether you are coming by plane, car, bus or train. Our Frequent Questions page answers many of the questions you might have about How to Go on Retreat.