It's amazing how quickly a difficult relationship can respond to changes we make inside ourselves, without even involving the other person. The ancient science of yoga is time-tested and offers clear and potent guidance to help us.

A yoga master named Patanjali described an eight-limbed path to enlightenment. The first two limbs of his path relate directly to how we interact with others.

Exploring each of these limbs and the tools associated with them will give you a creative and fresh approach to bring to all your relationships – romantic, business, family, and more.

These 10 basic steps include the following, just to arouse your interest:


Harmlessness, or non-violence
Truthfulness, or non-lying
Non-stealing
Non-sensuality
Non-attachment
Purity
Contentment
Simplicity and inner power
Self-study
Devotion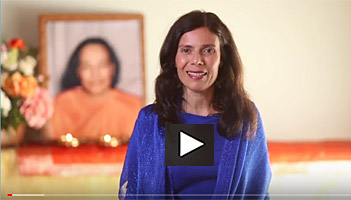 Watch this video: Harmonize Your Relationships
"Love alone will last. The laws of God are the laws of brotherhood and love."
— Paramhansa Yogananda
With introspection exercises, discussion, guided visualizations and meditations, you will begin to change from the inside out. Exercises to help you inspire you will give you tools for personal transformation.

As has often been said, "If you want to change the world, first change yourself!"

You will receive, as part of your weekend program:
Journey into Oneness—2-Set CD by Diksha McCord

(The 2-set CD includes guided meditations and affirmations for each of the do's and the don'ts of the spiritual life.)
3 Tips for Harmony in Relationships
1. For one day, watch your speech, and avoid unkind words.
2. Share your appreciation for another person and how much they mean to you.
3. If you feel disharmony with someone, surround them in light and pray for their happiness.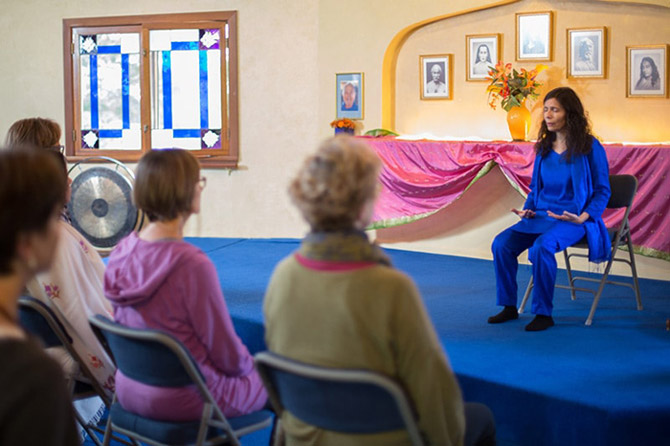 For more information, please send us a Question or Comment:

Receive monthly news and inspiration.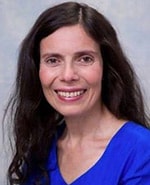 Director of Ananda Meditation Teacher Training
Level 2 Ananda Yoga(R) teacher, Yoga Alliance E-RYT-500,
Ananda Spiritual Travels host, Ananda Minister and Spiritual Counselor
A popular Expanding Light teacher since 1997, Diksha McCord is the Director of the Ananda Meditation Teacher Training program in person and the Ananda Meditation Teacher Training Online. Nayaswami Diksha, a native Israeli who came to the U.S. in 1990, is a powerful and dynamic woman who has shared yoga postures and yogic teachings across the United States, in Canada and Europe. What is a Nayaswami?

or e-mail or call us at 1-800-346-5350
Costs (HRE)
Costs are on a per person basis.
Tent
RV
Standard
Shared
Standard
Private
Deluxe
Shared
Deluxe
Private
$282
$360
$488
$450
$622
Prices are all-inclusive and cover accommodations, meals, classes or activities, and course materials.
Spiritual Tools for Harmony in Your Relationships starts the afternoon of the first date listed and ends with lunch on the last date. Please see:
You can add extra personal retreat days before and/or after your program. Check availability and costs for the days and accommodations that you require.
Spiritual Tools for Harmony in Your Relationships starts the afternoon of the first date listed. It's ideal to arrive before 4 pm, if you are able to. That way, you can join in the afternoon session of yoga and meditation, which begins at 4:45 pm. Dinner is at 6:30. The first real gathering of your group is at 7:30 pm. If you need to arrive here after 5 pm, that's fine, but it helps us if you let us know at 800-346-5350. We can also put aside a dinner for you if you need to arrive after 7 pm. The program ends with lunch on the last date. Please see our Daily Schedule.
See Transportation and Directions whether you are coming by plane, car, bus or train. Our Frequent Questions page answers many of the questions you might have about How to Go on Retreat.