This weekend can help you:
Get in touch with your best and highest self
Release the underlying sources of friction within yourself
Learn how to communicate more effectively and harmoniously

Your chakras hold important keys to self-understanding and self-transformation.
During this weekend you will:
Learn how to work with the chakras in positive ways.
Appreciate the strengths and weaknesses inherent in each chakra
Introspect on the chakras to release fears and anxiety and open to greater love and acceptance
Practice an ancient meditation technique for ego transcendence
Gain tools to help you stay balanced and harmonious in daily life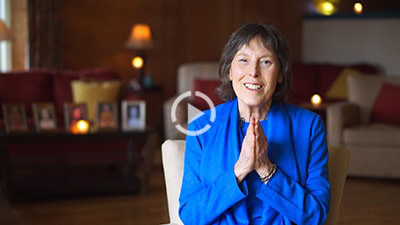 Watch this video with Nayaswami Anandi
"Love alone will last. The laws of God are the laws of brotherhood and love."
— Paramhansa Yogananda

As part of the weekend, you will receive your own copy of Chakras for Starters by Savitri Simpson.
"To love those who love you is natural, but ego-inspired. To love those who do not love you, or who even hate you, is to express supernatural love, to see God in all."— Paramhansa Yogananda
3 Tips for Harmony in Relationships
1. For one day, watch your speech, and avoid unkind words.
2. Share your appreciation for another person and how much they mean to you.
3. If you feel disharmony with someone, surround them in light and pray for their happiness.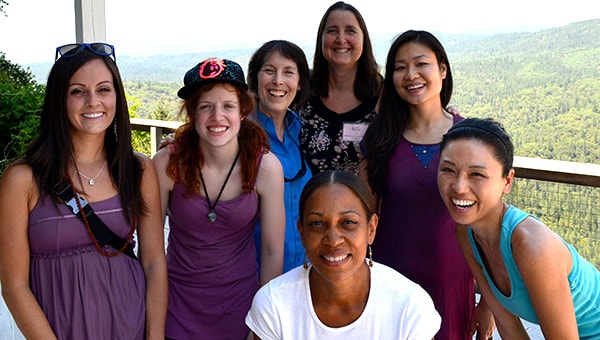 For more information, please send us a Question or Comment:

Receive monthly news and inspiration.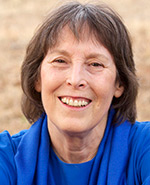 Kriyacharya, Ananda Minister, Counselor, Level 2 Meditation Teacher, Raja Yoga Teacher
What is a nayaswami?
Nayaswami Anandi is known for her natural warmth, humor, wisdom, and kindness. Almost since her arrival at Ananda in 1971 as a founding member of Ananda, she has been sharing the teachings of Paramhansa Yogananda.
No dates scheduled for Harmony in Relationships at this time.
Prices are all-inclusive and cover accommodations, meals, classes or activities, and course materials.
Harmony in Relationships starts the afternoon of the first date listed and ends with lunch on the last date. Please see:
You can add extra personal retreat days before and/or after your program. Check availability and costs for the days and accommodations that you require.
Harmony in Relationships starts the afternoon of the first date listed. It's ideal to arrive before 4 pm, if you are able to. That way, you can join in the afternoon session of yoga and meditation, which begins at 4:45 pm. Dinner is at 6:30. The first real gathering of your group is at 7:30 pm. If you need to arrive here after 5 pm, that's fine, but it helps us if you let us know at 800-346-5350. We can also put aside a dinner for you if you need to arrive after 7 pm. The program ends with lunch on the last date. Please see our Daily Schedule.
See Transportation and Directions whether you are coming by plane, car, bus or train. Our Frequent Questions page answers many of the questions you might have about How to Go on Retreat.
RELATED PROGRAMS