Dates
Tent
RV
Standard
Shared
Standard
Private
Deluxe
Shared
Deluxe
Private
$252
$318
$450
$410
$592
Teachers
More Information
The principles of magnetism give us a road map for recognizing our kinship with others and living by the highest within us.
Each individual aspect of magnetism is itself magnetic—will power, concentration, kindness, integrity, solution consciousness––to mention only a few. Working together, they create a force of potentially tremendous power.
In this course you will learn how to develop the type of energy flow that will attract to yourself whatever you truly need.
You will also learn how to recognize and resolve any "core tendencies" within yourself that can weaken your magnetism. Such tendencies might include:
a negative self-image
lack of perseverance
fear of failure
resistance to change
indifference to the welfare of others
rejection of life's spiritual dimension
In addition, you will discover that you can protect yourself from any negative energy in your environment by learning how to:
identify weaknesses in your magnetism
strengthen your energy flow
unite your energy with cosmic energy
surround yourself with a powerful protective aura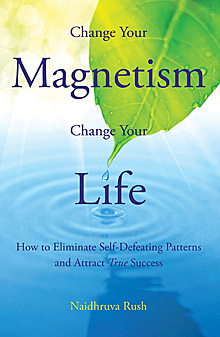 Always remember: From a spiritual point of view, every kind of success is potentially beneficial simply because qualities that bring material success also bring spiritual success. Qualities that produce material failure also draw spiritual failure.
"To achieve our goals, we must be completely willing in everything we do. Willingness generates the energy and magnetism that attract the support of cosmic forces in our effort to achieve success." Change Your Magnetism, Change Your Life, by Naidhruva Rush
Taught by Naidhruva Rush, author of Change Your Magnetism, Change Your Life. You will receive your own autographed copy of this book as part of your course fee. Read her impressive qualifications on her bio page.
For more information, please send us a Question or Comment:

Receive monthly news and inspiration.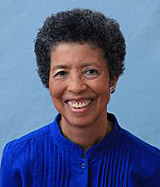 An expert in the teachings of Paramhansa Yogananda, Naidhruva Rush brings tremendous depth to her teaching and writing. For almost 40 years she has been living these principles and sharing them in her work as the long-time managing editor of Clarity Magazine, a publication devoted to sharing articles by Yogananda, Kriyananda, and others who are applying these teachings in their own lives.

or e-mail or call us at 1-800-346-5350
Costs (CYM5)
Costs are on a per person basis.
Tent
RV
Standard
Shared
Standard
Private
Deluxe
Shared
Deluxe
Private
$252
$318
$450
$410
$592
Prices are all-inclusive and cover accommodations, meals, classes or activities, and course materials.
Attract True Success starts the afternoon of the first date listed and ends with lunch on the last date. Please see:
You can add extra personal retreat days before and/or after your program. Check availability and costs for the days and accommodations that you require.
Attract True Success starts the afternoon of the first date listed. It's ideal to arrive before 4 pm, if you are able to. That way, you can join in the afternoon session of yoga and meditation, which begins at 4:45 pm. Dinner is at 6:30. The first real gathering of your group is at 7:30 pm. If you need to arrive here after 5 pm, that's fine, but it helps us if you let us know at 800-346-5350. We can also put aside a dinner for you if you need to arrive after 7 pm. The program ends with lunch on the last date. Please see our Daily Schedule.
See Transportation and Directions whether you are coming by plane, car, bus or train. Our Frequent Questions page answers many of the questions you might have about How to Go on Retreat.
RELATED PROGRAMS