Kriya Yoga Initiation

Learn more about Kriya Yoga, the most advanced technique of meditation that Paramhansa Yogananda brought to the West.
Dates
There are no dates currently scheduled.
Approval required. To register, call The Expanding Light at 800-346-5350.
Kriya Yoga is a comprehensive spiritual path that includes the technique of Kriya Yoga, which Paramhansa Yogananda brought to the West. Learn more about the Path of Kriya Yoga.
In order to attend this program and receive initiation into Kriya Yoga, one must have completed the year-long Ananda Course in Self-Realization (learn more about the Ananda Course). and received approval from Ananda Kriya Sangha. Email Ananda Kriya Sangha for an application to receive Kriya initiation.
This weekend program includes initiation into Kriya at a formal ceremony, a Kriya technique review, personal instruction and guidance, and ongoing support for your practice.
Note: During Spiritual Renewal Week, priority in housing is given to those who come for the full week. To come for the initiation, you must sign up for a minimum of 4 days of Spiritual Renewal Week. We hope you can join us for that full week of classes, to inspire you for your Kriya.
More details about your reservation for Kriya Yoga Initiation

Receive monthly news, inspiration, Radiant Health tips & recipes, and stay up-to-date.
Come a Day Early
Relax, Take a Walk,
Get a Massage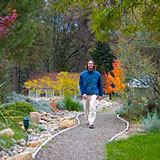 Stay an Extra Day, Relax,
Absorb Your Experience