Spiritual Renewal Week 2020
Join with hundreds of people from around the world in a week of joyful learning and practice of the teachings of Paramhansa Yogananda.
The Expanding Light Retreat is always filled with an atmosphere of divine joy that enhances spiritual development, but during Spiritual Renewal Week these blessings are amplified.
During this week, you will:
Find answers to your deep spiritual questions and needs
Be inspired to discard limiting habits and manifest your dreams
Befriend people from around the world who share your aspirations
Feel blessed by a tangible divine presence
2020 Spiritual Renewal Week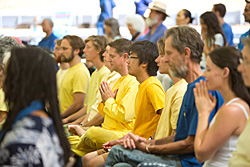 Morning classes every day with Ananda's key teachers from all of our U.S. communities
These classes set the tone for the week, bringing wisdom, humor, and practical tips you can use every day.
Morning classes for 2020 have not yet been decided. Below are the classes offered in 2018.
2020 classes will be added early in 2020.
Mon: "Tools for Living in Uncertain Times" with Jyotish and Devi
Tues: "Transcending Your Karma" - Anandi, Jitendra, Pranaba
Wed: "Using the Energy of the Chakras for Personal Change" - Gyandev, Diksha, and Melody
Thur: "How Meditation Transforms Your Life" - Dr. Peter, Dr. Shanti, and Dharmadas
Fri: "Drawing Spiritual Power from the Guru"—Badri, Ananta, and Maria
Sat: "How to Make the Spiritual Path Real for You"— Q and A with Hriman, Daiva, Parvati, Asha; Moderator: Kalidas
Sun: Sunday Service with Pranaba and Parvati
Afternoon activities offer time for personal reflection and sharing with new friends.
Here are the offerings from 2018. The 2020 afternoon activities will be shown early in 2020.
Mon: Learning or Deepening Meditation; Healing Prayers
Tue: Ananda World Market with private craftsmen, artisans, farmers, and herbalists; Tour; Intro to Kriya Prep
Wed: Meditation Retreat visit; Kriya Prep Meditations
Thu: Chakras in Daily Life workshop with Mantradevi; Kriya Prep meditations
Fri: Afternoon at Crystal Hermitage; chanting with the monks
Sat: Tour of new Temple; Ananda Spiritual Travels Presentations: the Holy Land, the Himalayas, Camino de Santiago, Spain, and the Kerala, India Healing Retreat.
Evening activities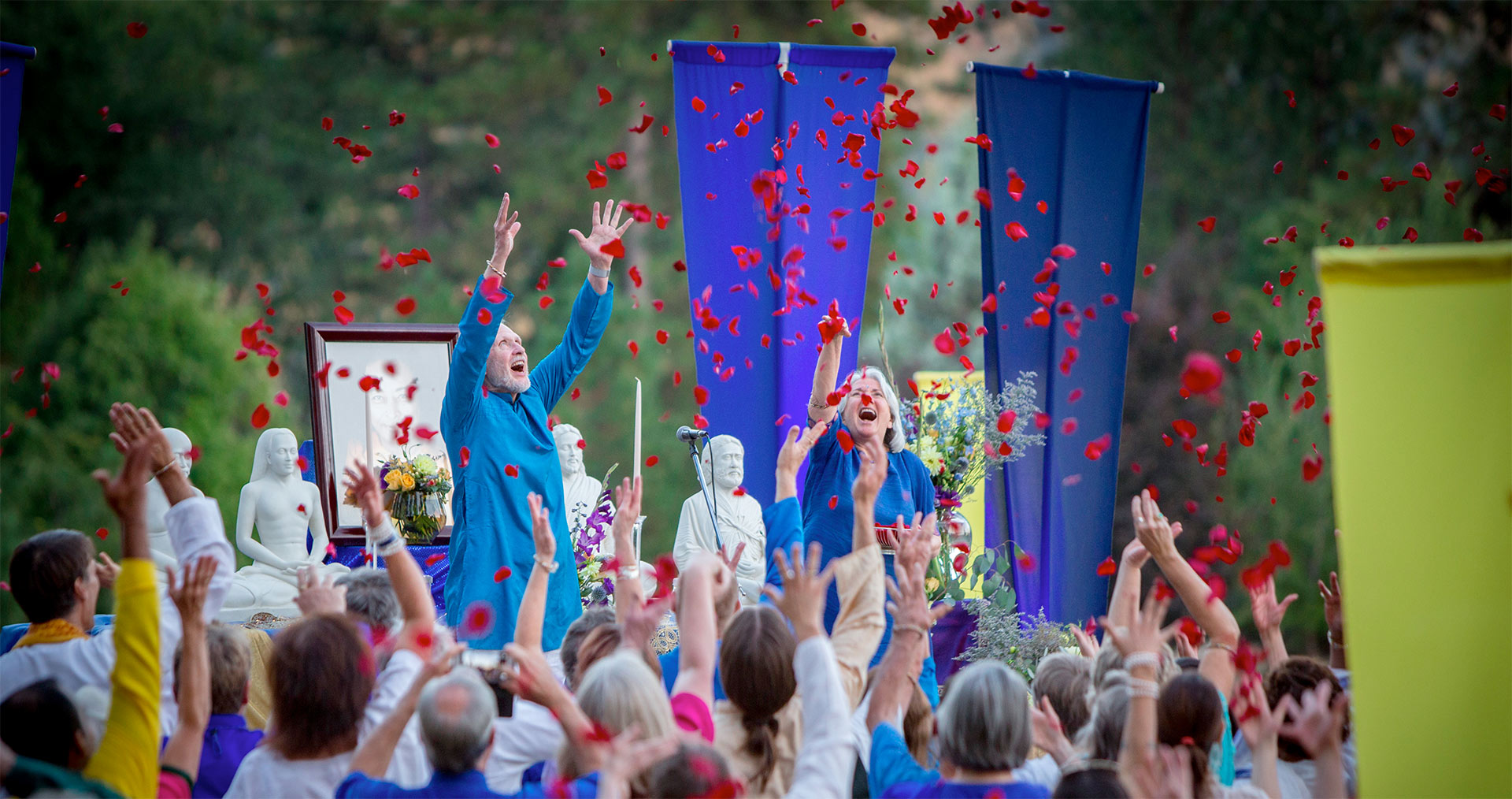 Mon: Attunement Ceremony
Tue: Kirtan
Wed: Concert
Thur: Undecided
Fri: Initiation into First, Second, or Third & Fourth Kriyas for those eligible: or informal gathering in an Ananda home
Sat: Indian Banquet and entertainment
Spiritual Renewal Week does exactly as the name says: You will feel spiritually renewed in body, mind, and spirit.
Spiritual Renewal Week 2020 will take place in our newly completed Temple of Light (dedicated at Ananda's 50th Anniversary in 2019). It is exquisite in design and supremely comfortable and practical. The vibrations of the Temple of Light are heavenly. It will be available for daily meditations as well as the classes.
Guests will also have the opportunity for meditation in Swami Kriyananda's Moksha Mandir and in his apartment. These holy spots are blessed by a uniquely powerful and expansive spiritual vibration. People go on pilgrimage to places around the world to experience what you can enjoy during your Spiritual Renewal Week.
During the week, there will also be afternoon classes for those preparing for Kriya initiation. For information on these classes, please contact kriyayoga2@ananda.org
At the end of Spiritual Renewal Week, guests made these comments:
"After 37 years of attending Spiritual Renewal Weeks, I am always uplifted by the fact that there is a true blessing in the whole event.... There are moments that are so pure and perfect that you instantly know that being there is right for the body, mind, and soul. The morning practices start the day with active self-connection....many different instructors with unique skills lead the way into the morning. The classes are more than educational - they offer a joyful challenge to the mind to act and think in a more wise and expansive way. The afternoon programs deepen the knowledge, and the evening concerts, plays, and chanting all serve as frosting on the cake, as days pass and calmness grows. At the end, I felt blessed and grateful for another week of renewal. I look forward to life and to my next Spiritual Renewal Week with you all. May God bless and keep you." Jeff K., Madison, WI
"Incredible. I received quite a lot of clarity on issues that have been on my mind for some time."
"The feeling of openness and the welcoming nature of the Ananda environment and people made my experience so beautiful! ALL the classes and talks were helpful and inspiring.I felt great love and support from all of the staff and community members."
"It proved to be more than I ever expected. The atmosphere, people, and power of the Divine were life transforming. Will definitely be back."
"Fantastic. Deeply inspiring. Life-changing."

For more information, please send us a Question or Comment:

Receive monthly news and inspiration.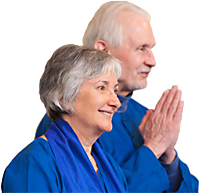 Nayaswamis Jyotish and Devi Novak are the Spiritual Directors of Ananda Worldwide. Longtime devotees of Yogananda, Jyotish and Devi have worked closely with Swami Kriyananda since 1969 and before.

or e-mail or call us at 1-800-346-5350
Costs (SRW)
Costs are on a per person basis.
Tent
RV
Standard
Shared
Standard
Private
Deluxe
Shared
Deluxe
Private
$882
$1155
$1582
$1470
$2051
Prices are all-inclusive and cover accommodations, meals, classes or activities, and course materials.
Spiritual Renewal Week starts the afternoon of the first date listed and ends with lunch on the last date. Please see:
This price covers 7 days of classes, activities, meals, and accommodations.
Daily rate for attending part of the week. Minimum 4-night stay for rooms (not for tenting) If you would like to stay for fewer than 4 nights, please call Guest Services and we'll put you on a list to be notified if that becomes available. Only shared rooms and tent spaces available. Book by calling 1-800-346-5350
Tent /
RV
Standard
Shared
Deluxe
Shared
$106
$136
$171
Anyone not staying at the Expanding Light retreat can purchase passes for events in advance. Passes allow us to know the number of visitors we will be hosting. It really helps us gauge meal counts, seating and usage of the facilities and staff. Advance purchase will make for easy check-in for all. You can call the front desk in advance to purchase your passes 800-346-5350.
Prices for Day-guests
Full Day Pass
(meals not included)
Half Day Pass
(meals not included)
Week-long Pass
(lunch included)
$45
$25
$325
Prices for Gaia House
shared only
Entire week:
Mountain, River, Trees,
Star or Bird Rooms:
$1085
Flower Room:
$1330
Daily rate for attending part of the week (minimum 4-night stay for rooms):
Mountain, River, Trees,
Star or Bird Rooms:
$176
Flower Room:
$211
You can add extra personal retreat days before and/or after your program. Check availability and costs for the days and accommodations that you require.
Spiritual Renewal Week starts the afternoon of the first date listed. It's ideal to arrive before 4 pm, if you are able to. That way, you can join in the afternoon session of yoga and meditation, which begins at 4:45 pm. Dinner is at 6:30. The first real gathering of your group is at 7:30 pm. If you need to arrive here after 5 pm, that's fine, but it helps us if you let us know at 800-346-5350. We can also put aside a dinner for you if you need to arrive after 7 pm. The program ends with lunch on the last date. Please see our Daily Schedule.
See Transportation and Directions whether you are coming by plane, car, bus or train. Our Frequent Questions page answers many of the questions you might have about How to Go on Retreat.