Retreats to Improve Your Mind and Body
Make an ever greater connection with the Source of your energy!
At The Expanding Light Retreat all of our Holistic Health programs will help you learn the Source of your health and well-being. Open your mind to the possibility of being free from pain and anxiety... Acquire the gift of boundless energy!

Our workshops are based on the teachings of Paramhansa Yogananda who showed how to make more and more of a connection with the Divine in your life, and through this direct connection to have more of a flow of energy in our life. The more energy you have the more you will at experience inward health and outward health as well.
RESOURCES FOR YOUR HEALTH
Meditate daily to strengthen your mind and your ability to maintain tranquility
Manage stress and increase your inner peace and calmness
Practice yoga postures in a safe and meaningful way
Create a healthy diet that works for you
Transform unwanted habits and fears
Find more balance in your daily life
Increase your health and wellness
Exercise regularly and love it!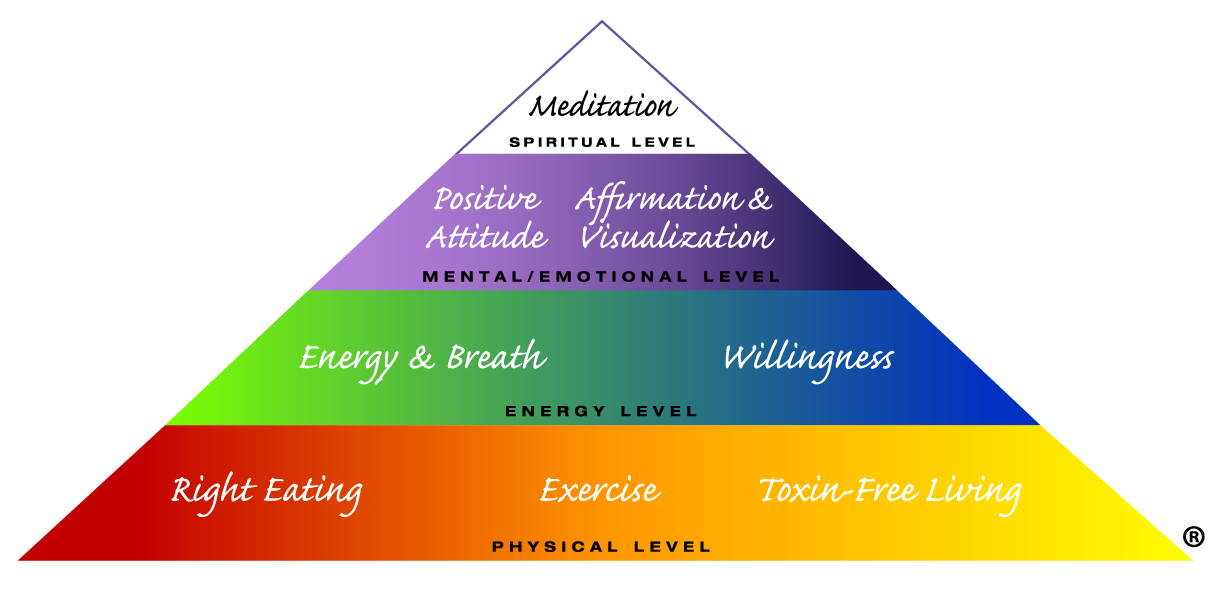 Essentials for Radiant Health
"Health does not mean mere existence or clinging to the body. Keeping out of the hospital for a number of years is not health. To be able to resist disease, to bear strain and stimulate mental vitality, to feel the body as a luxury, as a bird feels while shooting through the air, and as a child does always, is health."
— Paramhansa Yogananda
Teacher Tips and Guest Testimonials
Vegetarian Cooking Online for Health and Vitality
New and complete, easy-to-prepare meals for you — each one divinely inspired, nutritionally balanced, and naturally low in fat and sugar. More...
UPCOMING MIND & BODY RETREATS