Secrets of Happiness: Tools for Transformation

There are no dates currently scheduled.
Happiness seems elusive, but only when you look for it in the wrong place—outside of yourself. When you gain the tools to re-focus your energy inward, you discover that a deeply fulfilling happiness is part of your own nature.
You will learn and explore:
An extremely effective, classical technique of meditation
Yoga postures to open your heart for happiness
Breathing exercises for more energy and awareness
A technique for sending healing energy to others
How meditation changes the brain for increased happiness
Techniques to fill you with glowing health and vitality
In two short days, you can literally turn your life around. You will leave feeling rejuvenated, with hope restored—from reconnecting with your own Higher Self. What you learn here can be used to transform your life on a daily basis. We look forward to sharing this time with you!
More details about your reservation for Secrets of Happiness: Tools for Transformation
Holistic Health Workshops and Free Resources:

Receive monthly news and inspiration.
Come a Day Early
Relax, Take a Walk,
Get a Massage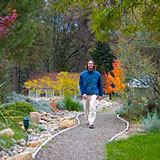 Stay an Extra Day, Relax,
Absorb Your Experience