Yogic Leadership and Community Building

Transmute Life's Difficulties into New Dreams and Possibilities
Not scheduled at this time.
with Kamran Matlock
Connect relationships, projects, teams, and goals using techniques that cocreate with spiritual forces
Harmonize discordant energies, learn to harness conflict as a spiritual resource
Use consciousness tools to activate higher potentials in your relationships and environment
Restore balance between masculine—feminine polarities
Awaken yogic superpowers to support the evolution of your community, family, and friends:
The power to transmute negativity into vital energy that can be used for new projects
The power to manifest higher potentials of new and existing situations
The power to spiritualize the physical plane with divine forces
The power to create positive change and transformation using consciousness and energy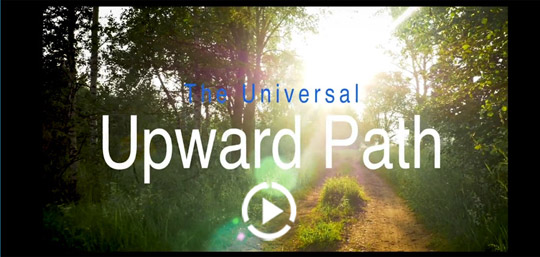 There is nothing more profound, more healing, more empowering than an authentic encounter with the soul. Learn to empower your soul-connection through yogic exercises and a custom-tailored spiritual approach. Stay connected with your instructor and fellow participants long after your program ends, to sustain and maintain your newly awakened spiritual power.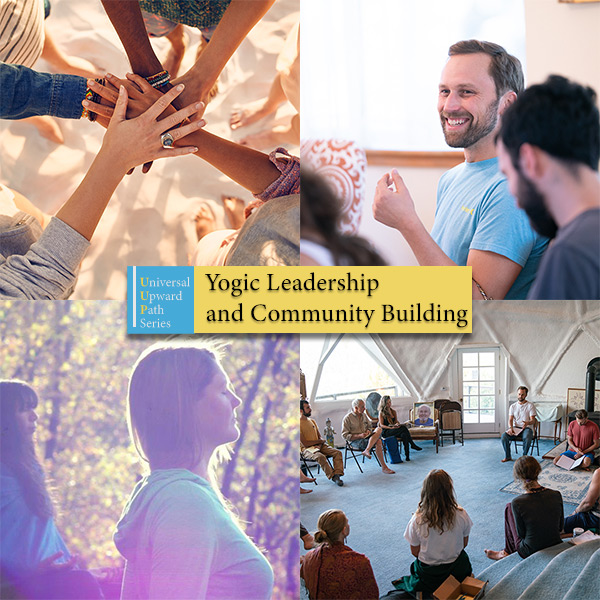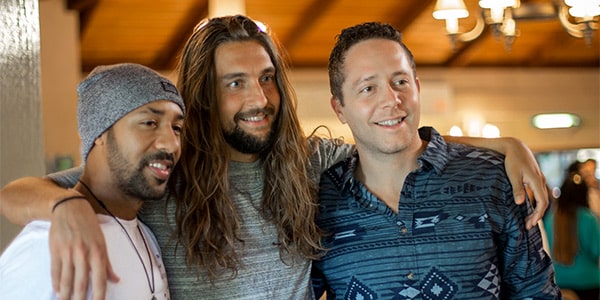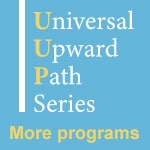 Participants will learn cutting-edge spiritual skills to support others in the ways that matter most. At work, at home, with friends, in community—learn to use your spiritual power for the benefit of others. Use dynamic consciousness to transmute the suffering and difficulty around you into new solutions and unlimited possibility.
"There is a magnet in your heart that will attract true friends. That magnet is unselfishness, thinking of others first when you learn to live for others first; when you learn to live for others, they will live for you." —Paramhansa Yogananda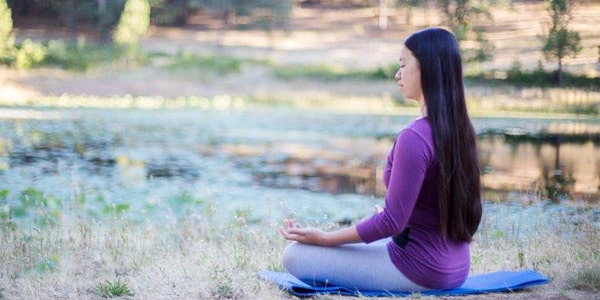 For more information, please send us a Question or Comment:

Receive monthly news and inspiration.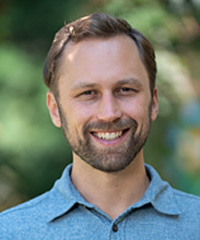 Education for Life Teacher, Raja Yoga and Meditation Teacher, Director of Inner Adventure Camps, Teacher at Ananda College of Living Wisdom
Kamran Matlock has spent the last ten years designing spiritual curriculum and leading classes, workshops, and spiritual retreats on personal transformation, integral growth, and self-discovery through yoga principles. He is a founder and director of Inner Adventure Camps, transformational programs for teens based on rite of passage and vision quests in nature. He also helps develop Education for Life, a spiritual education movement based on the teachings of Paramhansa Yogananda. Kamran also teaches and serves as a board member for Ananda College, which offers gap-year and spiritual travel programs for adults.
No dates scheduled for Yogic Leadership and Community Building at this time.
Prices are all-inclusive and cover accommodations, meals, classes or activities, and course materials.
Yogic Leadership and Community Building starts the afternoon of the first date listed and ends with lunch on the last date listed. Check-in is anytime between 1:30 p.m. and 4:30 p.m. at our Front Desk. Your room will be available by 3:00 p.m. Dinner is at 6:30. The first gathering of your group is after dinner.
Please see:
You can add extra personal retreat days before and/or after your program. Check availability and costs for the days and accommodations that you require.
Yogic Leadership and Community Building starts the afternoon of the first date listed. It's ideal to arrive before 4 pm, if you are able to. That way, you can join in the afternoon session of yoga and meditation, which begins at 4:45 pm. Dinner is at 6:30. The first real gathering of your group is at 7:30 pm. If you need to arrive here after 5 pm, that's fine, but it helps us if you let us know at 800-346-5350. We can also put aside a dinner for you if you need to arrive after 7 pm. The program ends with lunch on the last date. Please see our Daily Schedule.
See Transportation and Directions whether you are coming by plane, car, bus or train. Our Frequent Questions page answers many of the questions you might have about How to Go on Retreat.
What All Programs in The Universal Upward Path Series Have in Common.
Spiritual Sustainability:

Within each weekend program we prepare one or more core experiences to activate your soul nature. First, you will learn to awaken new energy, new consciousness, new creative fire, new life purpose, new healing and wholeness. Then, learn to direct that energy upward. Activation is the power of upward awakening.
After my program?
Leave with the skills to channel newly awakened consciousness into daily activity. This will feel like living life on a higher octave—more vitality, more creativity, more wisdom and power. Return home equipped with the strength, stamina, and capacity to sustain your newly awakened spiritual momentum.
What if I need more support?
Your program instructor is invested in your long-term spiritual growth. He will be your spiritual ally in the months and years to come. Programs facilitate new spiritual contacts and participation in an online yoga and meditation community. The spiritual path isn't a solo journey—make your experiences here last a lifetime by forging connections with greater spiritual networks.