Cosmic Attunement: Summer Solstice

Clear Karma and Clarify Your Soul Mission
Not scheduled at this time.
with Kamran Matlock
During this retreat, you will:
Learn to create positive change in life using breath, thought, and light
Attune yourself to the Earth's cosmic breath during the solstice
Receive clarity and focus about your life purpose, life journey, and core life lessons
Manifest new direction, higher dharma, and greater freedom in your life
Prepare, co-create, and take part in a sacred solstice ceremony for:
Forge a stronger, direct connection with your higher self
Opening, sensitize, and activate all of your chakras
Commune with your masters, guides, and spiritual forces
Offer the planet, humanity, and all life your blessings during this sacred time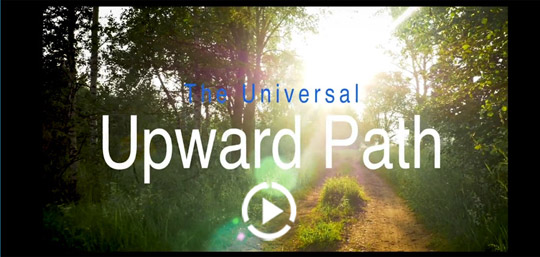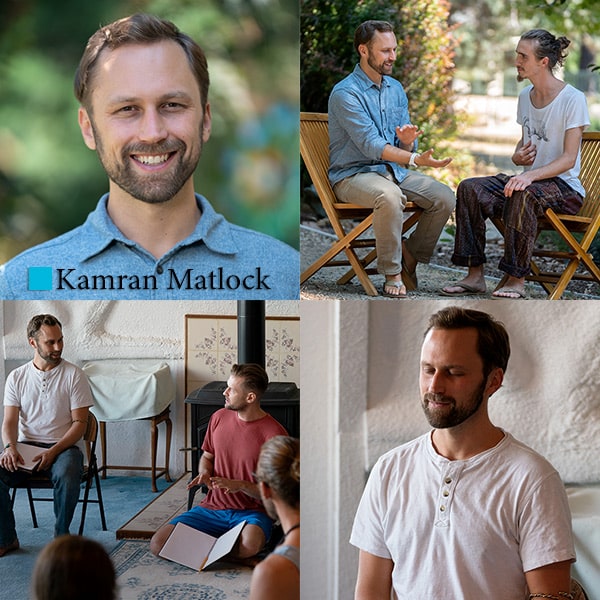 Rejoice, rejuvenate, and revolutionize your life through attunement to the powerful cosmic currents of the Summer Solstice! Let go of all that no longer serves you, cauterize bad habits and subconscious cross-currents, receive the blessings of the Central Sun. Let the summer solstice move through you, awakening spiritual realities in your life, within and without.
We find that many are magnetically drawn together during solstice and equinox, as if by some special grace: we affirm our humanity and our Oneness in Spirit!
An important note: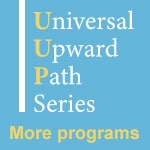 Your program takes place in a beautiful environment, close to nature, on sacred land dedicated to meditation and spiritual activities for over 50 years. We encourage you to slow down and enjoy yourself. The food here is healthy, the people are happy, the surroundings are pristine. Take time to unplug, get back to nature, and immerse yourself in the spiritual rejuvenation you deserve—return home energized, uplifted, and ready for whatever life throws your way.
For more information, please send us a Question or Comment:

Receive monthly news and inspiration.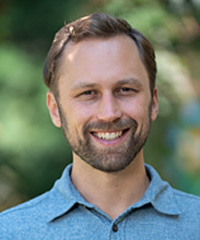 Education for Life Teacher, Raja Yoga and Meditation Teacher, Director of Inner Adventure Camps, Teacher at Ananda College of Living Wisdom
Kamran Matlock has spent the last ten years designing spiritual curriculum and leading classes, workshops, and spiritual retreats on personal transformation, integral growth, and self-discovery through yoga principles. He is a founder and director of Inner Adventure Camps, transformational programs for teens based on rite of passage and vision quests in nature. He also helps develop Education for Life, a spiritual education movement based on the teachings of Paramhansa Yogananda. Kamran also teaches and serves as a board member for Ananda College, which offers gap-year and spiritual travel programs for adults.
No dates scheduled for Cosmic Attunement: Summer Solstice at this time.
Prices are all-inclusive and cover accommodations, meals, classes or activities, and course materials.
Cosmic Attunement: Summer Solstice starts the afternoon of the first date listed and ends with lunch on the last date listed. Check-in is anytime between 1:30 p.m. and 4:30 p.m. at our Front Desk. Your room will be available by 3:00 p.m. Dinner is at 6:30. The first gathering of your group is after dinner.
Please see:
You can add extra personal retreat days before and/or after your program. Check availability and costs for the days and accommodations that you require.
Cosmic Attunement: Summer Solstice starts the afternoon of the first date listed. It's ideal to arrive before 4 pm, if you are able to. That way, you can join in the afternoon session of yoga and meditation, which begins at 4:45 pm. Dinner is at 6:30. The first real gathering of your group is at 7:30 pm. If you need to arrive here after 5 pm, that's fine, but it helps us if you let us know at 800-346-5350. We can also put aside a dinner for you if you need to arrive after 7 pm. The program ends with lunch on the last date. Please see our Daily Schedule.
See Transportation and Directions whether you are coming by plane, car, bus or train. Our Frequent Questions page answers many of the questions you might have about How to Go on Retreat.