Autobiography of a Yogi

Superconscious Crossword
You can download the puzzle in either of two formats:
Standard crossword format—First, all "across" clues are listed, followed by all "down" clues.
Clues grouped by chapter—For each chapter, first all the "across" clues for that chapter are listed, followed by all the "down" clues for that chapter.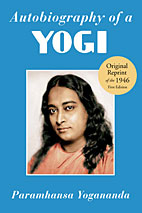 All clues and answers are from the original, blue-cover Autobiography of a Yogi (see photo at left). Editions published after Paramhansa Yogananda's passing might omit or change some of the puzzle clues or answers, so it's best to use the original.
We hope this puzzle will be a relaxing source of spiritual enjoyment for you. It's not about how many answers you already know. It's about the inspiration, insight, and delight that come from diving into the Autobiography and finding answers.
Questions?
Contact Nayaswami Gyandev
, who developed the puzzle.
Free Resources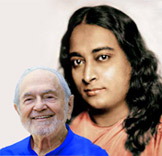 Based on the teachings of Paramhansa Yogananda, and founded in 1968 by his direct disciple, Swami Kriyananda, The Expanding Light is a retreat center in Northern California welcoming seekers from all backgrounds.