Teachers
More Information
Sometimes life changes and challenges seem to take us off track, but your ability to regroup and manifest success and happiness is natural to your soul nature. In this weekend retreat you will reconnect with your positive magnetism to create a new and better future. You will explore:
Paramhansa Yogananda's teachings of how to gain influence over the material plane by attuning to soul qualities that are more powerful than any obstacle in your way!
The benefit of developing Intuition— the art of following your inner guidance and unique soul aspirations
The importance of developing a dynamic will toward the fulfillment of your goals
Your ability to eliminate failure habits
You will learn:
A meditation technique taught by Paramhansa Yogananda that he called "one of the greatest gifts to the world"
Techniques to relax the mind and expand your inner vision to increase creativity and intuition
How to use affirmation and prayer effectively to change thought and habit patterns and invite a greater creative power into your life

Expect to take home a clear understanding of the power of your own dynamic and joyous will to magnetize success and happiness in your life.
"Is there a power that can reveal hidden veins of riches and uncover treasures of which we never dreamed? Is there a force that we can call upon to give health, happiness, and spiritual enlightenment? The saints and sages of India taught that there is such a power…" — Paramhansa Yogananda
For more information, please send us a Question or Comment:

Receive monthly news and inspiration.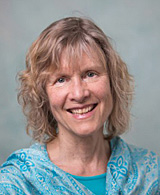 Sabari has shared her delightful, calm, and nurturing energy as an Ananda minister and teacher for the past 14 years. She served first at Ananda's Palo Alto center as a regular teacher, and then for 5 years served as co-Spiritual Director of Ananda's center and community in Sacramento. She is also a marvelous singer.
No dates scheduled for Wisdom of Yogananda: Tools for Success and Happiness at this time.
Prices are all-inclusive and cover accommodations, meals, classes or activities, and course materials.
Wisdom of Yogananda: Tools for Success and Happiness starts the afternoon of the first date listed and ends with lunch on the last date. Please see:
You can add extra personal retreat days before and/or after your program. Check availability and costs for the days and accommodations that you require.
Wisdom of Yogananda: Tools for Success and Happiness starts the afternoon of the first date listed. It's ideal to arrive before 4 pm, if you are able to. That way, you can join in the afternoon session of yoga and meditation, which begins at 4:45 pm. Dinner is at 6:30. The first real gathering of your group is at 7:30 pm. If you need to arrive here after 5 pm, that's fine, but it helps us if you let us know at 800-346-5350. We can also put aside a dinner for you if you need to arrive after 7 pm. The program ends with lunch on the last date. Please see our Daily Schedule.
See Transportation and Directions whether you are coming by plane, car, bus or train. Our Frequent Questions page answers many of the questions you might have about How to Go on Retreat.
RELATED PROGRAMS