Spiritual Tools for Success

Attuning Yourself with the Universal Power of Abundance
with Nayaswami Krishnadas
Many people have good ideas that go unfulfilled. Do you have concepts that you yearn to make into reality? Are there things you'd love to manifest but don't know how? Is success eluding you in any area of your life?
Laws of attraction are based on universal truths, that when put into action bring definite success. This course will give you practical tools to realize your ideas and make your dreams become reality. Engage the laws of attraction now!
You will learn to:
Use specific, practical techniques to attract what you need
Gain clarity on your ideas
Identify your true life goals
Unlock your personal power
Access your superconscious mind
Work with affirmations and visualizations
Consciously draw upon the "success powers" of your Inner Self
Explore the importance of developing qualities that work with the laws of attraction:
Using willpower and concentration: necessary for success
Perseverance to stick with your ideas until they are fulfilled
Overcoming both self-doubt and the doubts of others
Self confidence in yourself throughout the process
You will also learn a classic technique of meditation and concentration, plus powerful proven affirmations, as given by Paramhansa Yogananda.
"Use constructively the power you already have, and more will come. Tune yourself with Cosmic Power. Then you will possess the creative power of Spirit. You will be in contact with Infinite Intelligence, which can guide you and solve all problems. Power from the dynamic Source of your being will flow through you so that you will be creative in the world of business, the world of thought, or the world of wisdom." – Paramhansa Yogananda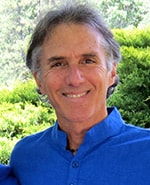 Spiritual Travel Host, Meditation Teacher, Director of Guest Services, Ananda Minister and Counselor
What is a nayaswami?
An exceptionally knowledgeable and gifted meditation teacher, Nayaswami Krishnadas shares his passion for meditation with dynamic enthusiasm. Over the last three decades he has taught thousands of people, from all over the world, how to meditate.

or e-mail or call us at 1-800-346-5350
Costs (STS)
Costs are on a per person basis.
Tent
RV
Standard
Shared
Standard
Private
Deluxe
Shared
Deluxe
Private
$308
$386
$508
$476
$642
Prices are all-inclusive and cover accommodations, meals, classes or activities, and course materials.
Spiritual Tools for Success starts the afternoon of the first date listed and ends with lunch on the last date. Please see:
You can add extra personal retreat days before and/or after your program. Check availability and costs for the days and accommodations that you require.
Spiritual Tools for Success starts the afternoon of the first date listed. It's ideal to arrive before 4 pm, if you are able to. That way, you can join in the afternoon session of yoga and meditation, which begins at 4:45 pm. Dinner is at 6:30. The first real gathering of your group is at 7:30 pm. If you need to arrive here after 5 pm, that's fine, but it helps us if you let us know at 800-346-5350. We can also put aside a dinner for you if you need to arrive after 7 pm. The program ends with lunch on the last date. Please see our Daily Schedule.
See Transportation and Directions whether you are coming by plane, car, bus or train. Our Frequent Questions page answers many of the questions you might have about How to Go on Retreat.