Everyone has a need for harmony, love, openness, communication, and deep friendship in relationships. What can we do to bring the energy we want into our relationships?
During this weekend, we will explore how to:
Understand the core principles of successful relationships
See what all relationships have in common
Overcome obstacles in relationships
Identify what is working and what isn't
Deal with difficult people
Tune into intuitive feelings; listen to inner guidance
Accept your differences without compromising your values
Develop unconditional love
When we begin by looking within ourselves first, owning our part in any situation, and being willing to change ourselves (if appropriate), we discover a greater feeling of strength and effectiveness.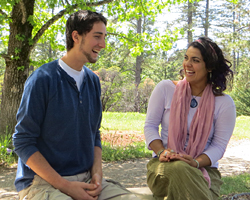 Find the True Purpose of Relationships
Relationships are the most powerful motivators for inner growth since they give us important ways to learn about ourselves. Other people help us see our own patterns and behaviors. The goal always is for us to experience deeper wellsprings of love and acceptance, in ourselves and for others.
What about Difficult Situations?
Living in a difficult situation, is it time to move on or to stay and work it through? How do you generate inner strength, clarity, and understanding of how to think and act? Learn where happiness comes from and how to live in harmony with higher powers.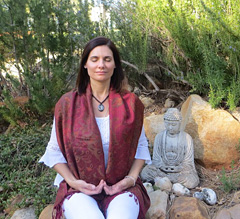 Reflect and Make Changes
Take a weekend to stand back from your life, assess and re-assess, and move forward with a clear and fresh energy to create the life you want.
This course is led by Nayaswami Anandi, who creates programs with a relaxed atmosphere for sharing, and at the same time offers tools to help people discover the wisdom and strength within themselves.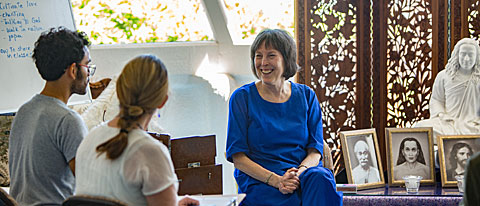 From past students:
"Anandi is a gifted teacher. She listens to more than words and responds to all that is asked. She is interested to educate and to enlighten on all levels and cares deeply that everyone gets what they need from the message. It was a real privilege to be in her class." – Amanda, Reno, NV
"Anandi was the most valuable part of my program. Her passion, wisdom, and ability to reach us on many levels was amazing. There really wasn't a question that could not be answered." – Elizabeth H.
Extending the Kingdom of Your Heart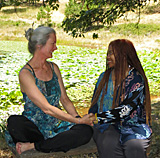 To feel God, you must extend the territory of heartfelt feeling itself. You feel, at present, only with your own heart. Try every day to feel more and more also with the hearts of others. Feel their woes, their struggles, their joys, their fulfillments. To feel the hearts of others means that you must remain not only absorbed in feeling for yourself, but to work and also spend for others as for yourself, to love and protect them with the same interest and enthusiasm as you feel for yourself.
— Paramhansa Yogananda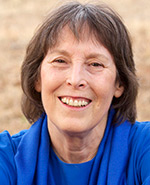 Kriyacharya, Ananda Minister, Counselor, Level 2 Meditation Teacher, Raja Yoga Teacher
What is a nayaswami?
Nayaswami Anandi is known for her natural warmth, humor, wisdom, and kindness. Almost since her arrival at Ananda in 1971 as a founding member of Ananda, she has been sharing the teachings of Paramhansa Yogananda.
No dates scheduled for Relationships That Work at this time.
Prices are all-inclusive and cover accommodations, meals, classes or activities, and course materials.
Relationships That Work starts the afternoon of the first date listed and ends with lunch on the last date. Please see:
You can add extra personal retreat days before and/or after your program. Check availability and costs for the days and accommodations that you require.
Relationships That Work starts the afternoon of the first date listed. It's ideal to arrive before 4 pm, if you are able to. That way, you can join in the afternoon session of yoga and meditation, which begins at 4:45 pm. Dinner is at 6:30. The first real gathering of your group is at 7:30 pm. If you need to arrive here after 5 pm, that's fine, but it helps us if you let us know at 800-346-5350. We can also put aside a dinner for you if you need to arrive after 7 pm. The program ends with lunch on the last date. Please see our Daily Schedule.
See Transportation and Directions whether you are coming by plane, car, bus or train. Our Frequent Questions page answers many of the questions you might have about How to Go on Retreat.
RELATED PROGRAMS