The Physics of Meditation

A Scientific and Experiential Exploration of Spirit and Nature
Not scheduled at this time.
with Joseph Selbie
This program can not be reserved online. To reserve, please e-mail or call us at 1-800-346-5350.


Woven into a weekend of experiential spirituality—including sessions of deep physical, emotional, and mental relaxation—we'll explore how the spiritual phenomena and transcendent experience described by saints, sages, and near-death experiencers are supported by scientific discoveries in the fields of relativity, quantum physics, M-theory, neuroscience, and quantum biology. Joseph is known for making complex subjects simple and clear—no science background required. The program is a fine balance of mind and heart; connecting the dots between science and experience.
Sessions include:
Matter Is an Illusion
Drawing from: Quantum physics, neuroscience, quantum field theory (QFT), and the Higgs Boson
Experiential: Multi-level deep relaxation, breath work, and the grace of stillness
You Have Two Bodies
Drawing from: M-theory, nonlocality, brane-worlds, and the holographic universe
Experiential: Pranayama and life force awareness
Your Consciousness Creates Matter
Drawing from: Quantum biology, placebo theory, and the intelligent observer effect
Experiential: Hong Sau technique of meditation and concentration
Who Should Attend
Those who want to learn how to meditate—and why it works: this program will teach you three keys to successful meditation, the Hong Sau technique of concentration, and how meditation changes your life
Established meditators looking to deepen their practice: this program will reinvigorate your meditation practice through fresh insight into the core scientific and subtle principles of meditation as well as immersive meditation sessions
Anyone who wants to connect the dots between science and spirituality: this program will show you that clear support for ageless spiritual truths can be found in the modern discoveries and theories of science. No science background required.
"He draws from the transcendent testimony of mystics the world over as well as from the findings of string theory, David Bohm's version of quantum physics, quantum biology, neuroscience, and quantum physics itself to demonstrate that a physics of God is at hand!" --Dr. Amit Goswami, author of The Self-Aware Universe
For more information, please send us a Question or Comment:

Receive monthly news and inspiration.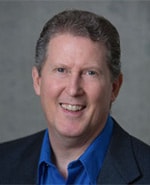 Author of the Physics of God, (New Page Books, Sept. 2017), Selbie makes the complex and obscure simple and clear. A dedicated meditator for over forty years, he has taught yoga and meditation throughout the US and Europe. He is an avid follower of the unfolding new paradigm of science and is known for creating bridges of understanding between the modern evidenced-based discoveries of science and the ancient experience-based discoveries of the mystics.
The Physics of God presents a clear and much needed paradigm that unites, rather than divides, science and religion, drawing on both the findings of science and the transcendent experiences of saints, sages, and near-death experiencers. Clear, practical and inspirational, his books and presentations speak to our untapped energetic, mental, and spiritual potentials.
Selbie maintains several blogs, including Physics and God and Intersections, which explores how spirituality connects with culture and science. With David Steinmetz, he also co-authored, The Yugas, a factual look at India's tradition of cyclical history, and wrote a sci/fi fantasy series, The Protectors Diaries, inspired by the abilities of mystics.
Selbie is a founding member of Ananda—a meditation-based community and spiritual movement inspired by Paramhansa Yogananda. He lives with his wife at Ananda Village near Nevada City, California.
No dates scheduled for The Physics of Meditation at this time.
Prices are all-inclusive and cover accommodations, meals, classes or activities, and course materials.
The Physics of Meditation starts the afternoon of the first date listed and ends with lunch on the last date listed. Check-in is anytime between 1:30 p.m. and 4:30 p.m. at our Front Desk. Your room will be available by 3:00 p.m. Dinner is at 6:30. The first gathering of your group is after dinner.
Please see:
You can add extra personal retreat days before and/or after your program. Check availability and costs for the days and accommodations that you require.
The Physics of Meditation starts the afternoon of the first date listed. It's ideal to arrive before 4 pm, if you are able to. That way, you can join in the afternoon session of yoga and meditation, which begins at 4:45 pm. Dinner is at 6:30. The first real gathering of your group is at 7:30 pm. If you need to arrive here after 5 pm, that's fine, but it helps us if you let us know at 800-346-5350. We can also put aside a dinner for you if you need to arrive after 7 pm. The program ends with lunch on the last date. Please see our Daily Schedule.
See Transportation and Directions whether you are coming by plane, car, bus or train. Our Frequent Questions page answers many of the questions you might have about How to Go on Retreat.