The Ananda Online Meditation Teacher Training
in partnership with Online with Ananda
For 40 years Ananda has trained teachers in meditation techniques grounded in the highest traditions of India, taught by Paramhansa Yogananda. With that experience, we have created an online meditation teacher training that has everything our in-person teacher training offers — except, of course, the powerful spiritual boost you receive from meditating at Ananda Village, home of dedicated meditators for nearly 50 years. With extensive personal guidance from our faculty, plus regular post-training support, you'll have all you need to become the best teacher you can be.
JOIN Online training leaders Diksha and Gyandev, the Directors of Ananda Meditation® Teacher Training.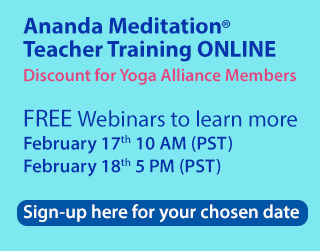 This live webinar will provide a complete overview to the core concepts shared in the Online Meditation Teacher Training, offered February 27 through May 8, 2019. Gyandev & Diksha will share with you about the method of the online training, special components, student responsibilities, and the many ways they will support you and build the online class.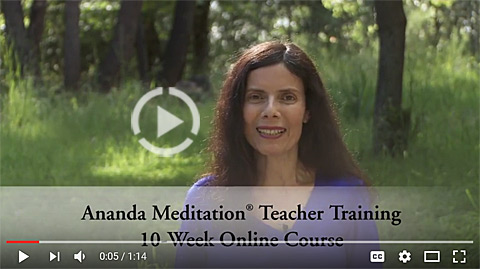 Ananda Online Meditation Teacher Training Intro
We train you to teach any student, whether s/he is looking for stress reduction, or spiritual growth, or anything in-between: sharper concentration, calmer emotions, better health, more effectiveness, or greater happiness. You'll be ready to share the benefits of meditation with the growing numbers of people who are hungry for them.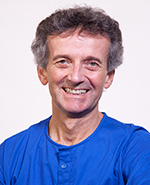 Co-Director of the Ananda Meditation Teacher Training ®, Director of Ananda Yoga®, Level 2 Ananda Yoga teacher, E-RYT 500, Raja Yoga Teacher, Spiritual Travel Host, Writer and Lecturer, Ananda Minister
What is a nayaswami?
Combining a fun-loving spirit, keen insight into the spiritual life, and genuine warmth, Nayaswami Gyandev makes the inner quest seem both natural and doable. Since 1983 he has taught Ananda Yoga to thousands of students and trained hundreds of teachers around the world, often forging deep and lasting bonds of friendship and inspiration.
No dates scheduled for Online Meditation Teacher Training Live Webinar at this time.
Prices are all-inclusive and cover accommodations, meals, classes or activities, and course materials.
Online Meditation Teacher Training Live Webinar starts the afternoon of the first date listed and ends with lunch on the last date. Please see:
Yoga Alliance RYTs and E-RYTs receive a 10% discount on the total cost for Online Meditation Teacher Training Live Webinar. To receive the discount, please tell us when you register: your name as it appears in the Yoga Alliance registry, and your city/state/country.
RELATED PROGRAMS