Overcoming Bad Feelings

Using Ananda's Version of Yoga Nidra
Who hasn't had negative feelings at one point or another? Hurt feelings, resentment, loneliness, guilt, judgment, envy, anger, fear – the list goes on. Often, the pain of those feelings spurs us toward positive personal change and growth.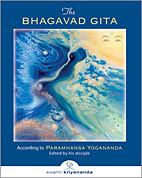 Based on principles shared by Yogananda in his Essence of the Bhagavad Gita and elsewhere, you will explore your highest and true nature where inner peace, calmness, and happiness reside. You will discover: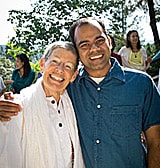 The power of acceptance and relaxation to help you release negative feelings
The ability to feel a feeling without defending it or rejecting it
Tools to strengthen your true self
Doorways within yourself that can literally remove those feelings
A special highlight of the weekend will be the use of Super Relaxation with OM – Ananda's version of a Yoga Nidra. You will be guided into true physical and mental relaxation. Discover where in your body you are holding tension from negative thought patterns, and dissolve these areas of trapped energy and feelings. With the power of focus and visualization, you'll find your calm center and with it, your capacity for inner peace, joy, and self-healing.
Enjoy the sweet victory that just one weekend can give you in taking happy, healing steps forward.
"Mental relaxation consists in the ability to free the attention at will from haunting worries over past and present difficulties; consciousness of constant duty; dread of accidents and other haunting fears; greed; passion; and disturbing thoughts and attachments. Mastery in mental relaxation comes with faithful practice."—Yogananda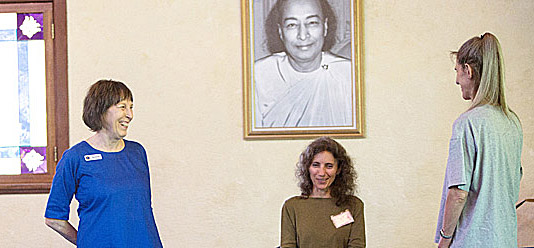 More details about your reservation for Overcoming Bad Feelings

or e-mail or call us at 1-800-346-5350
Costs (OBF)
Costs are on a per person basis.
Tent /
RV
Standard
Shared
Standard
Private
Deluxe
Shared
Deluxe
Private
$252
$318
$450
$410
$592
Prices are all-inclusive and cover accommodations, meals, classes or activities, and course materials.
Overcoming Bad Feelings starts the afternoon of the first date listed and ends with lunch on the last date. Please see: